KYLE ASCIONE
Owner/Operator, Integrity Earth & Asphalt LLC
Kyle is owner and operator of Integrity Asphalt out of Northern Michigan. Fairly new to the asphalt industry with 7 years under his belt, Ascione has developed a very foundational paving business that has taken his local market and the asphalt industry as a whole by surprise. With his quick and steady growth, being extremely resourceful, turning out top notch work that is being recognized by the best as the best in the paving and excavating field.
Ascione has built his business on integrity, quality, and relationships. His innovation and drive for excellence along with thinking outside of the box has really been a key part to his success and he is more than willing to pass that forward. His true passion is creating and capitalizing on opportunity, and building into and building up people. Ascione enjoys boating in the freshwater lakes around his home town, dirt biking, personal growth and development and ultimately finding the best version of himself, his business, and those around him.
Sessions:
Making the Grade: A Quality Paving Job Starts with Site Prep:
Thursday @ 8:15 AM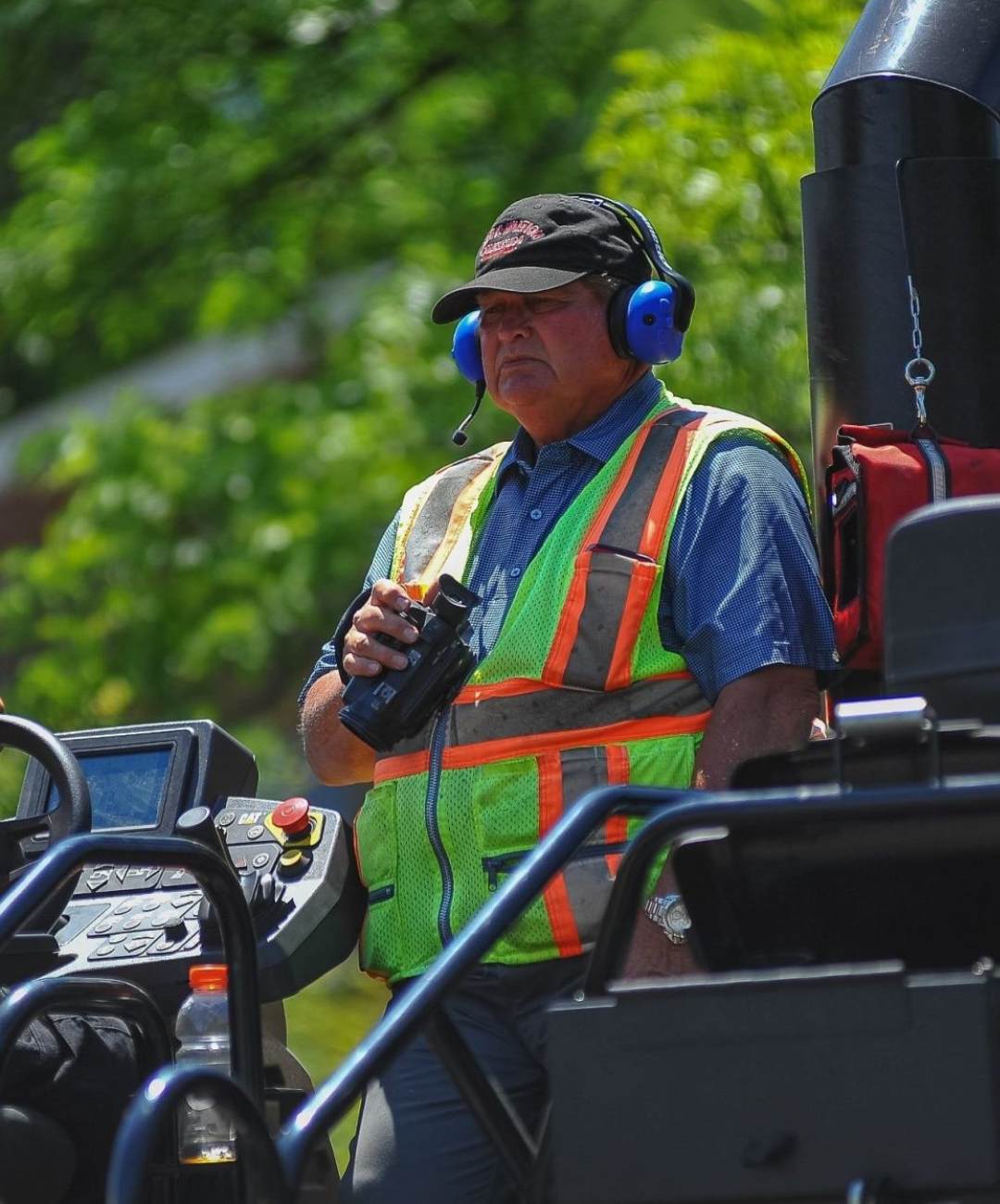 JOHN BALL
Owner, Top Quality Paving and Training (T.Q.P.)
John Ball brings more than 30 years of experience in the asphalt contracting business to his clients. He has held various positions during his career including rolling, paving, project management, district manager and director of training.
Ball is currently the owner of Top Quality Paving and Training (T.Q.P.) which specializes in best practice and getting back to the basics for the asphalt industry. T.Q.P. is a training and consulting firm utilizing video and hands-on presentations detailing success in developing and implementing employee training programs.
Sessions:
Best Practices for Your Paving Operation: Wednesday @ 7:00 AM
Understanding Density & Rolling Patterns: Thursday @ 9:30 AM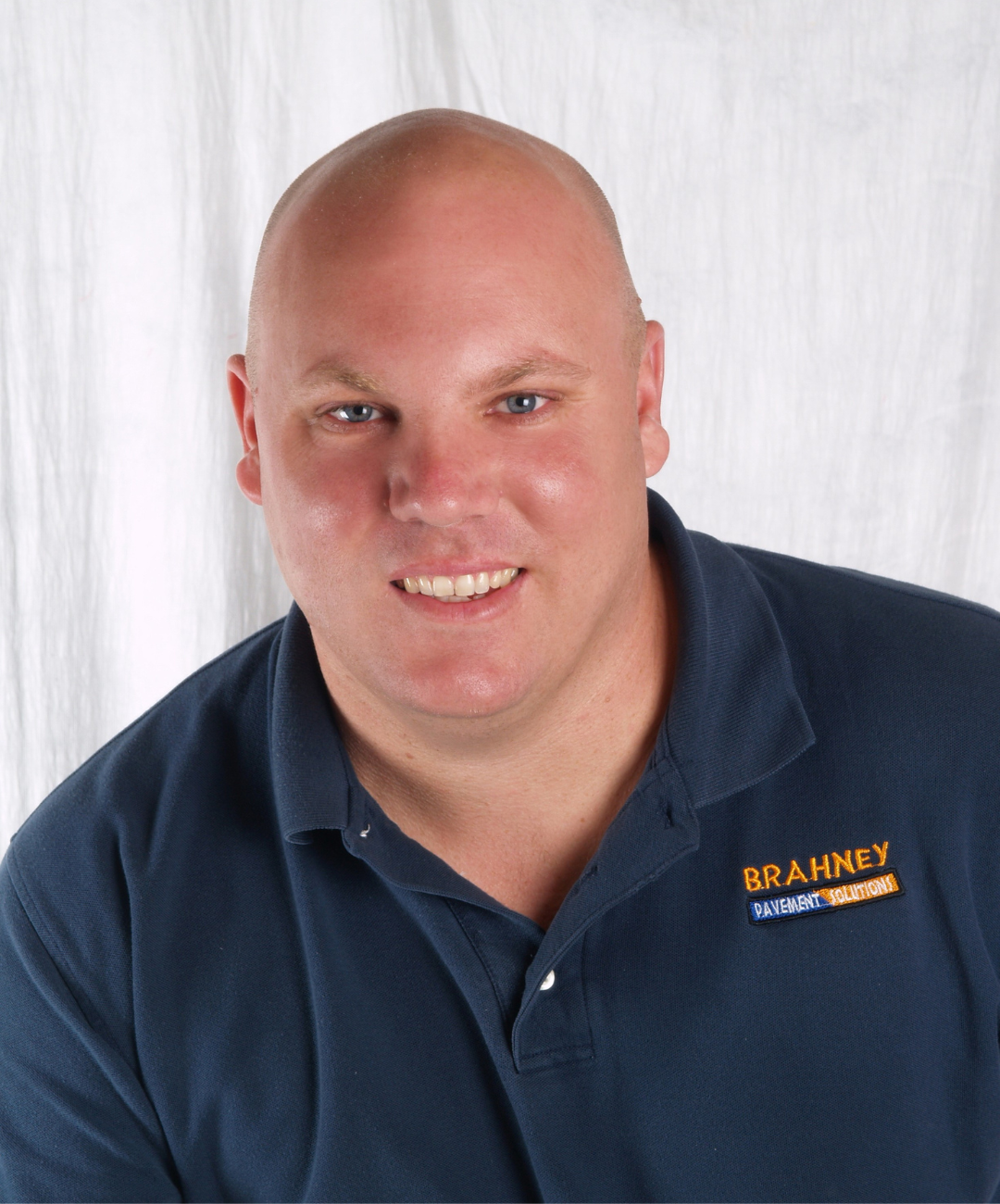 STEVE BRAHNEY
President, Brahney Paving / www.Fixasphalt.com
Steven Brahney manages Brahney Paving / www.Fixasphalt.com located in Wall Township and Bridgewater, NJ. He has over 25 years of both hands on field operations experience and technical experience helping clients manage their portfolio of properties.  Although his company only works in NJ, NY, PA, DE and MD, during his career, Brahney has managed projects in every state on the East Coast for the largest retailers and Fortune 100/500 companies in the United States. 
Sessions:
Elevating the Image of the Pavement Maintenance Industry: Tuesday @ 10:45 AM
How to Succeed with Asphalt Emulsion Sealers & How to Prepare for Future Material Needs: Thursday @ 8:15 AM
MICHAEL BYRD
Estimator/Project Manager of Heavy Highway Asphalt Paving
Michael Byrd started in the business in 1993 running grade on highways for milling machines. In 2000, Byrd helped co-found East Coast Milling in Jupiter, FL and in 2014 started Midwest Parking Lot Maintenance LLC in Cleveland, OH. Byrd built Midwest up to become 2018 Top Contractor Award winner, 2019 National Contractor of the Year, and in 2020, sold the company.
After selling, Byrd started Siteworx Consulting LLC where he consuls and provides training from small striping outfits to mid-level paving, including many of the National Top Contractors. Byrd likes to help the little guys grow, maintain controlled growth and profits, and has been speaking and training since 2018.
Sessions:
How to Estimate Commercial Striping, Sealcoat & Crackfill Projects: Wednesday @ 9:30 AM
What Your Need to Know About ADA Compliant Striping and Signage: Thursday @ 8:15 AM
MARK CARTER
Secretary, Peloton Sweeping
Mark Carter has been in the power sweeping industry since birth! He is a second generation sweeper and the President of Peloton Sweeping in California as well as an expert witness for the industry. Mark is a lifetime member of the North American Power Sweeping Association and currently serves on the board as Secretary. Mark is a founding member of NAPSA and the preceding organizations prior to NAPSA's founding.
Sessions:
NAPSA Sweeping Best Practices – 3 Hour Workshop: Wednesday @ 8:15 AM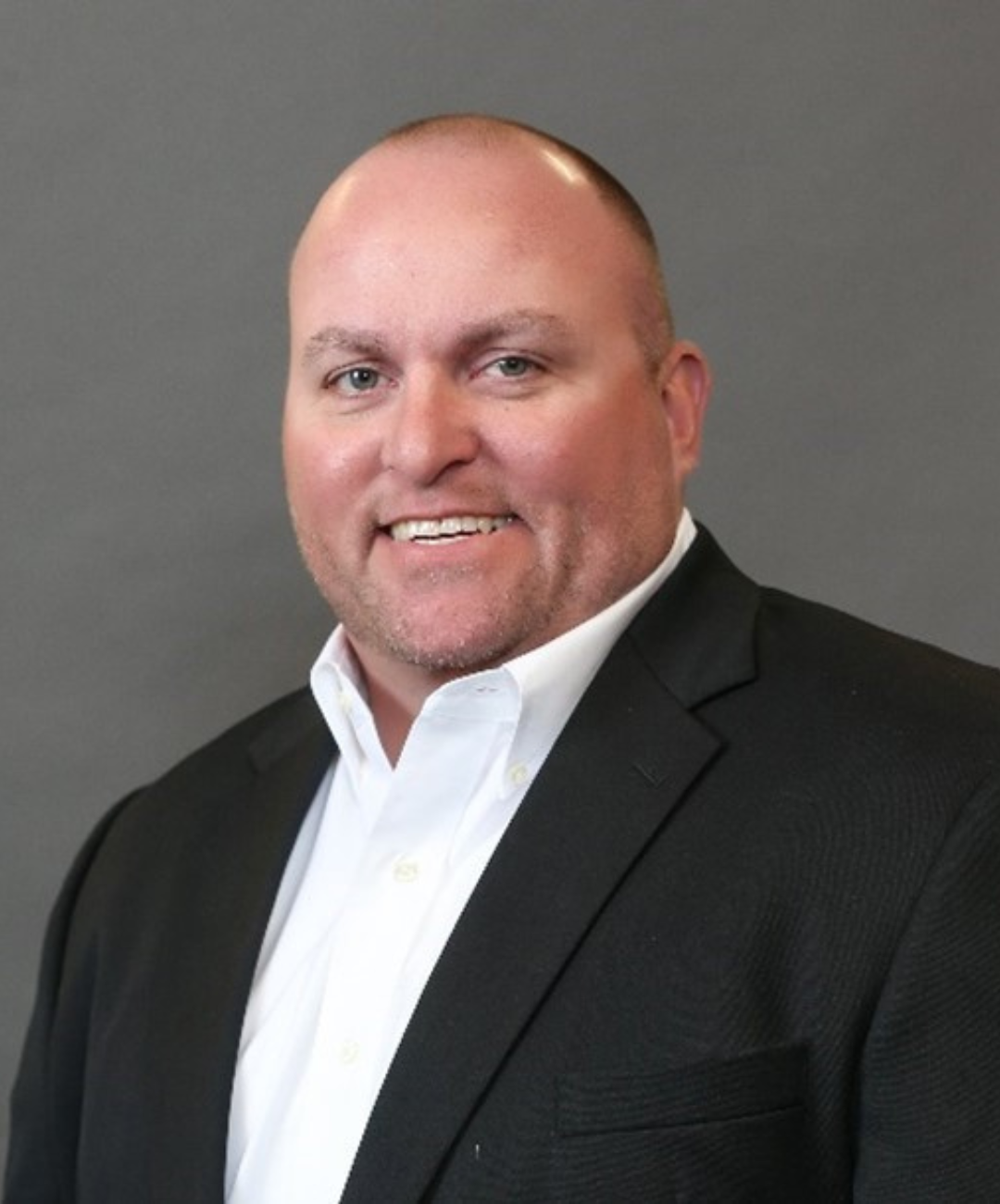 TOM CHASTAIN
Milling Product Manager, Wirtgen America
Tom Chastain is Milling Product Manager at Wirtgen America. Chastain has over 10 years on the manufacturer side in the asphalt industry and specializes in cold planing, asphalt paving and stabilization. Chastain has traveled the world completing numerous jobs in Australia, Chile, Europe, Trinidad, and throughout North America.
Sessions:
Best Practices for Your Milling Operations from the Experts – PANEL: Wednesday @ 8:15 AM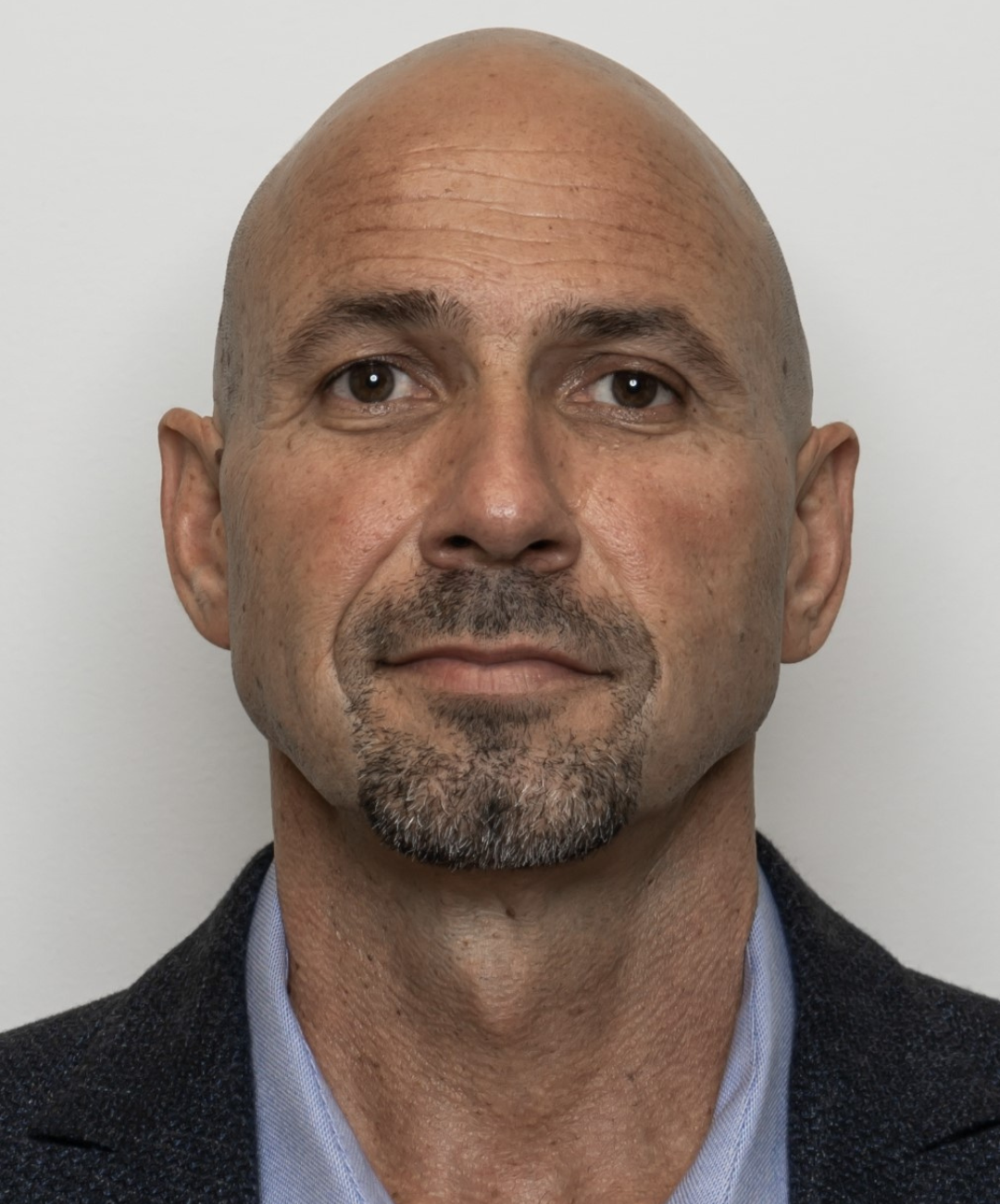 MAURO COMUZZI
Owner/President, The Paving Lady
Mauro Comuzzi is owner and president of The Paving Lady, a full-service asphalt paving contractor located in Boynton Beach, FL.  Prior to the Paving Lady, he served as Vice President of Construction for CDC Builders a custom homes builder in Miami and earned his Bachelor of Science degree in Construction Management from Florida International University.
Comuzzi is a results oriented, hands-on construction professional with more than 30 years experience in the areas of operations, finance, sales, marketing and staff management in paving, residential and commercial construction.
Sessions:
Full Contact Business Management: Tuesday @ 10:45 AM
CHRIS DICK
Past-President/Treasurer, Katsam Enterprises
Chris Dick is the President of Katsam Property Services in St. Louis, Missouri. He is the current Past President and Treasurer of the North American Power Sweeping Association and has been serving the board since 201. He has been active in the power sweeping industry since 2005.
Sessions:
NAPSA Sweeping Best Practices – 3 Hour Workshop: Wednesday @ 8:15 AM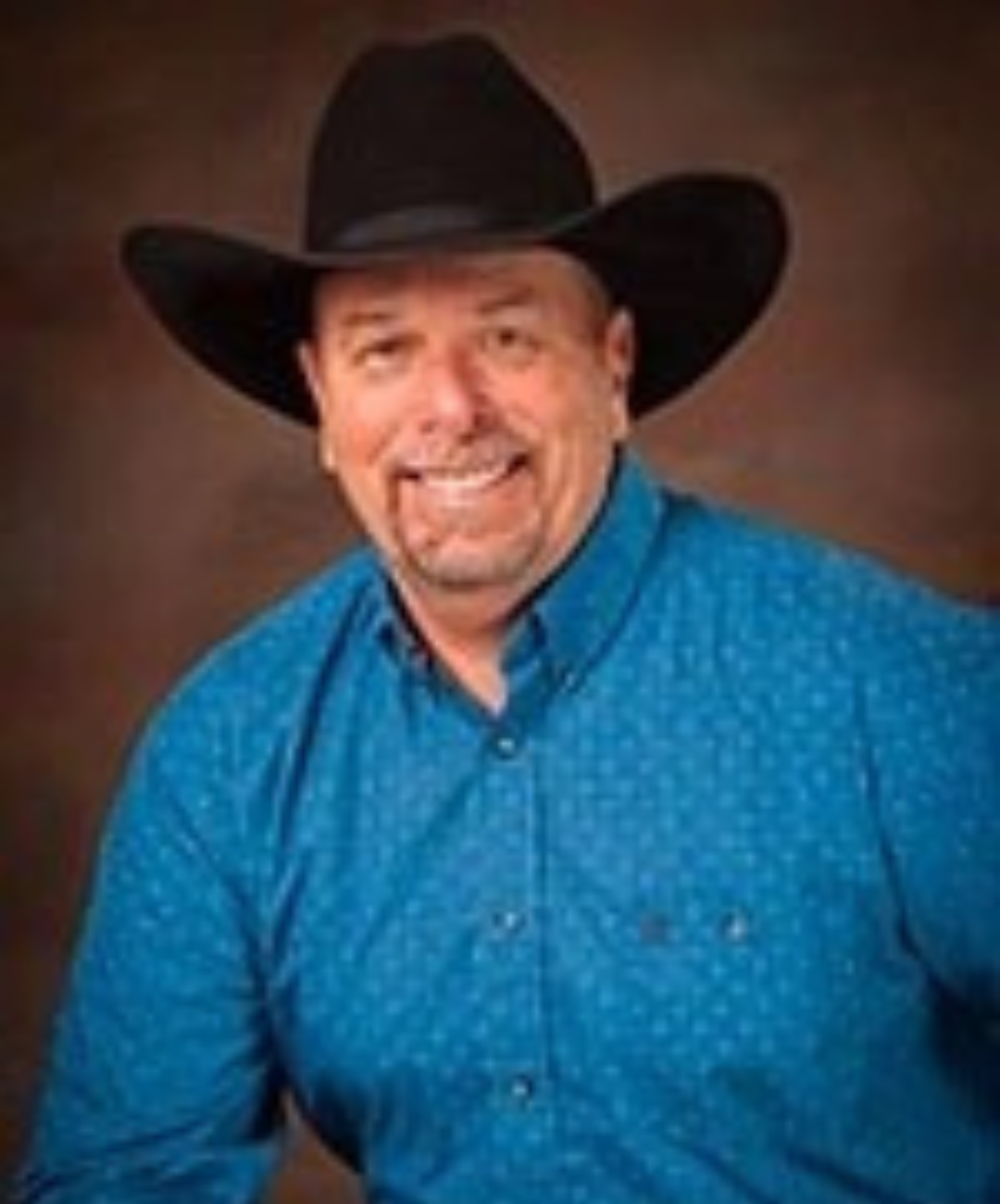 SCOTT DUSCHER
President, Agua Trucks
Scott Duscher is the Owner/Manager of Agua Trucks LLC, located in El Mirage, Arizona. In 2006 Scott with his wife Louise bought one water truck and started Agua Trucks Inc. to fill the need for water truck service to the Home builder for which he was working. In 2007 Scott left the builder and became full time with Agua Trucks Inc. The company now services many of the larger homebuilders and commercial contractors in the greater Phoenix metropolitan area. Their drivers operate the fleet of water trucks, sweepers, dump trucks, skid steers and tractors.
Scott has served on the North American Power Sweeping Association board  since 2014 and finished a two-year term as President in 2021 and is still active on the board. He is also involved in the Home Builders Association of Central Arizona.
Sessions:
How to Bring $100,000 to Your House – PANEL: Wednesday @ 7:00 AM
NAPSA Sweeping Best Practices – 3 Hour Workshop: Wednesday @ 8:15 AM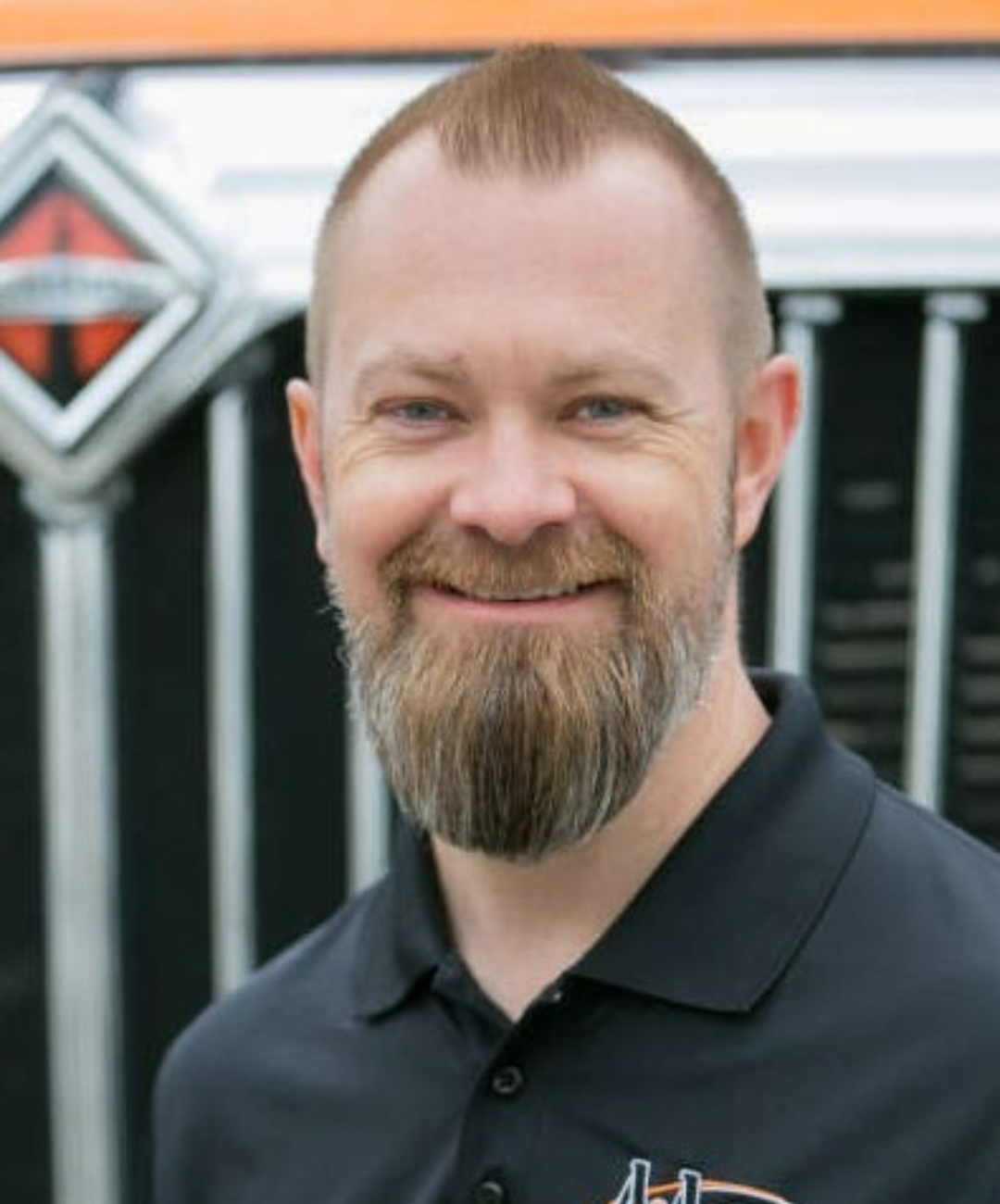 TODD EICHHOLZ
Owner / CEO, A&A Paving
Todd Eichholz is owner and CEO of A&A Paving, located in the suburbs of Chicago, IL. "Pavers Putting People First" isn't just a saying at A&A – SERVING and IMPACTING others is the heartbeat of the company. A&A was recently awarded a "Best Places to Work in Construction" award and has 225+ Five-Star Google Reviews.
Sessions:
What Do I Need to Know About Adding Concrete to my Business – PANEL: Wednesday @ 8:15 AM
JON ELKO
Sr. Business Development Manager, BOMAG America 
Jon Elko is the Sr. Business Development Manager at BOMAG America, where he is responsible for the development of new business on behalf of BOMAG America in conjunction with distribution channels. Elko's focus is Paving & Milling segments within the Southeastern Region, including Texas. His extensive knowledge of Managing a Rebuild Program and Service Center of Paving Products encompasses 15 years covering North America.
Elko has successful accomplishments in training personnel in areas of concern on pavers and screeds while educating and developing personnel to recognize machine deficiencies ahead of time.
Sessions:
Best Practices for Your Milling Operations from the Experts – PANEL: Wednesday @ 8:15 AM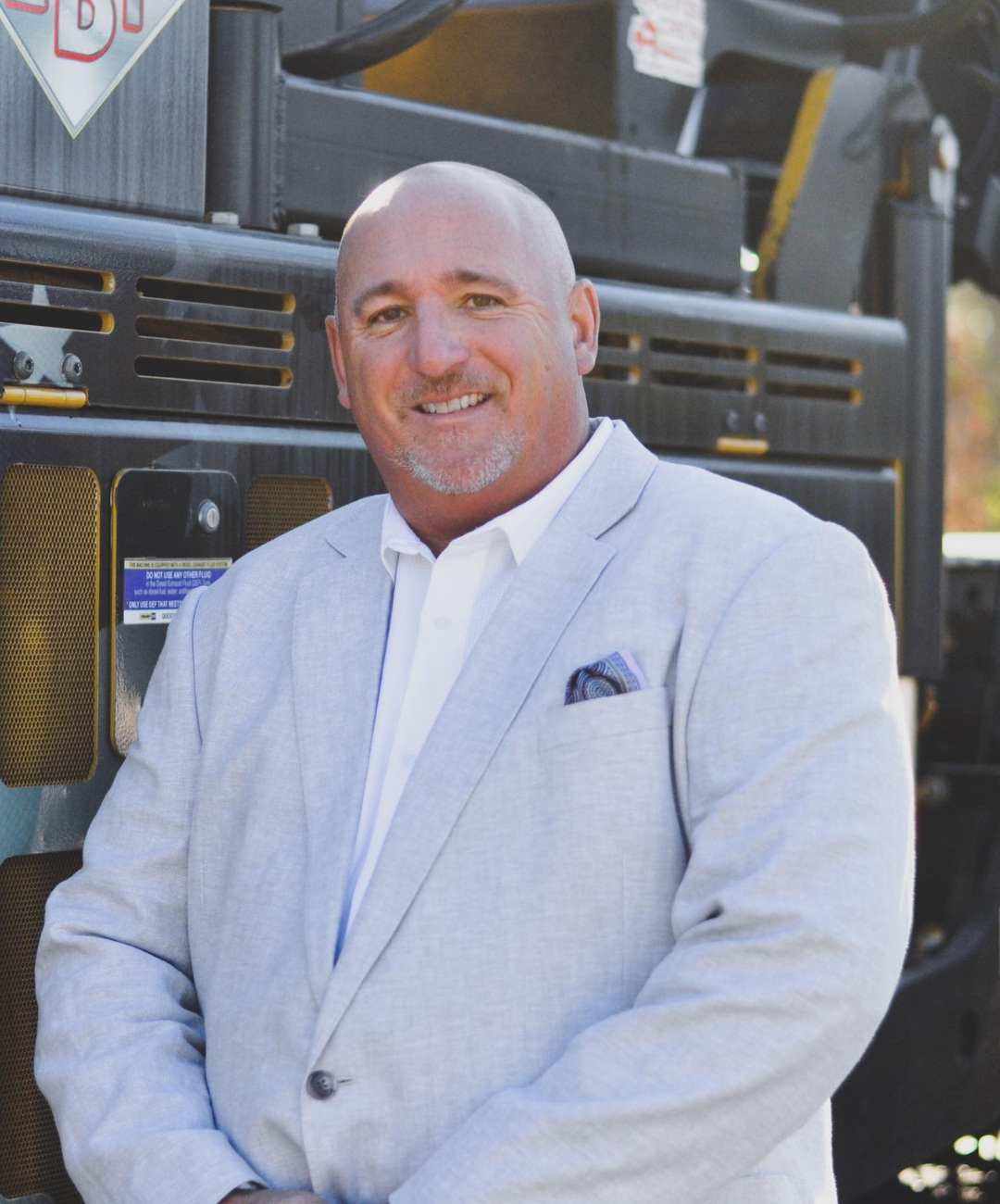 TOM EOSSO
Vice President & Chief Estimator, Eosso Brothers Paving
Tom Eosso is the Vice President and Chief Estimator for Eosso Brothers Paving and has been in the paving industry for over 30 years. He grew up in the construction business with his dad learning first-hand the importance of doing quality work. Eosso served for eight years in the U.S. Army, further refining his attention to detail and commitment to excellence.
In 1993, Thomas and Gary started Eosso Brothers Paving. Eosso has since become a national speaker on infrared technology for PAVE/X and is writer for Pavement Maintenance & Reconstruction Magazine. Eosso has a strong commitment to customer satisfaction. He was instrumental in creating Eosso Brothers courtesy cart, the first of its kind nationwide, to minimize inconvenience for homeowners during the paving process.
He takes great pride in helping homeowners, making sure no cars are towed during a project and ensuring raving reviews from communities about the kindness and quality work of Eosso Brothers staff.
Sessions:
Everything You Need to Know About Owning a Mill: Wednesday @ 7:00 AM
Best Practices for Your Milling Operations from the Experts – PANEL: Wednesday @ 8:15 AM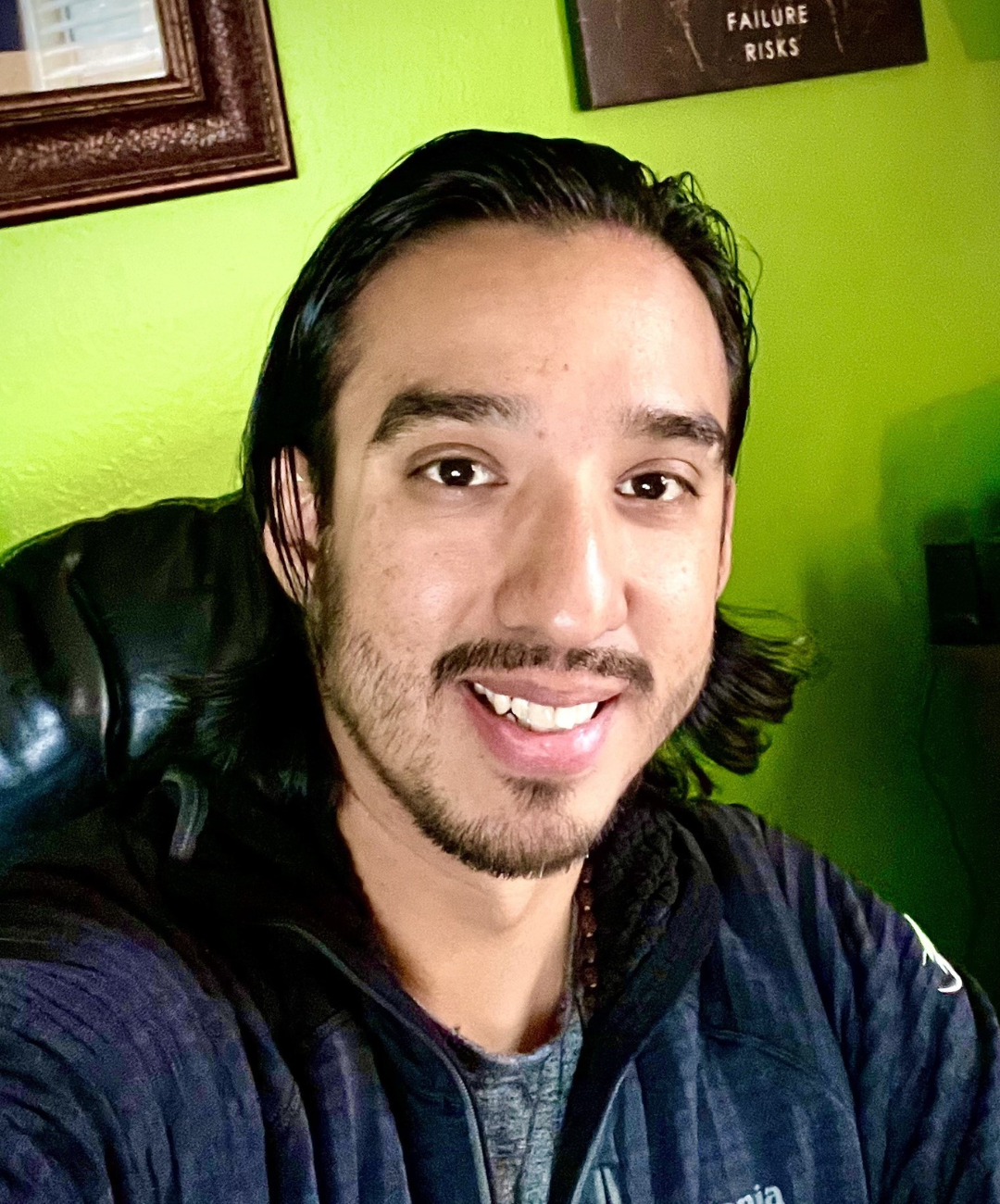 MARK ESTRADA
Vice President & Partner, Marathon Solutions
Mark Estrada's extensive knowledge in design, technique and compliance enables him to provide invaluable insights and practical solutions to parking lot owners, facility managers and contractors alike. Through his expertise of almost two decades in the industry, Estrada has helped numerous organizations streamline their striping operations, optimize traffic flow and enhance the overall safety and accessibility of parking lots.
Sessions:
The Beginners Class: How to Jumpstart Your Striping Business: Wednesday @ 7:00 AM
The Master Class: Mastering the Art of Precision Striping: Wednesday @ 8:15 AM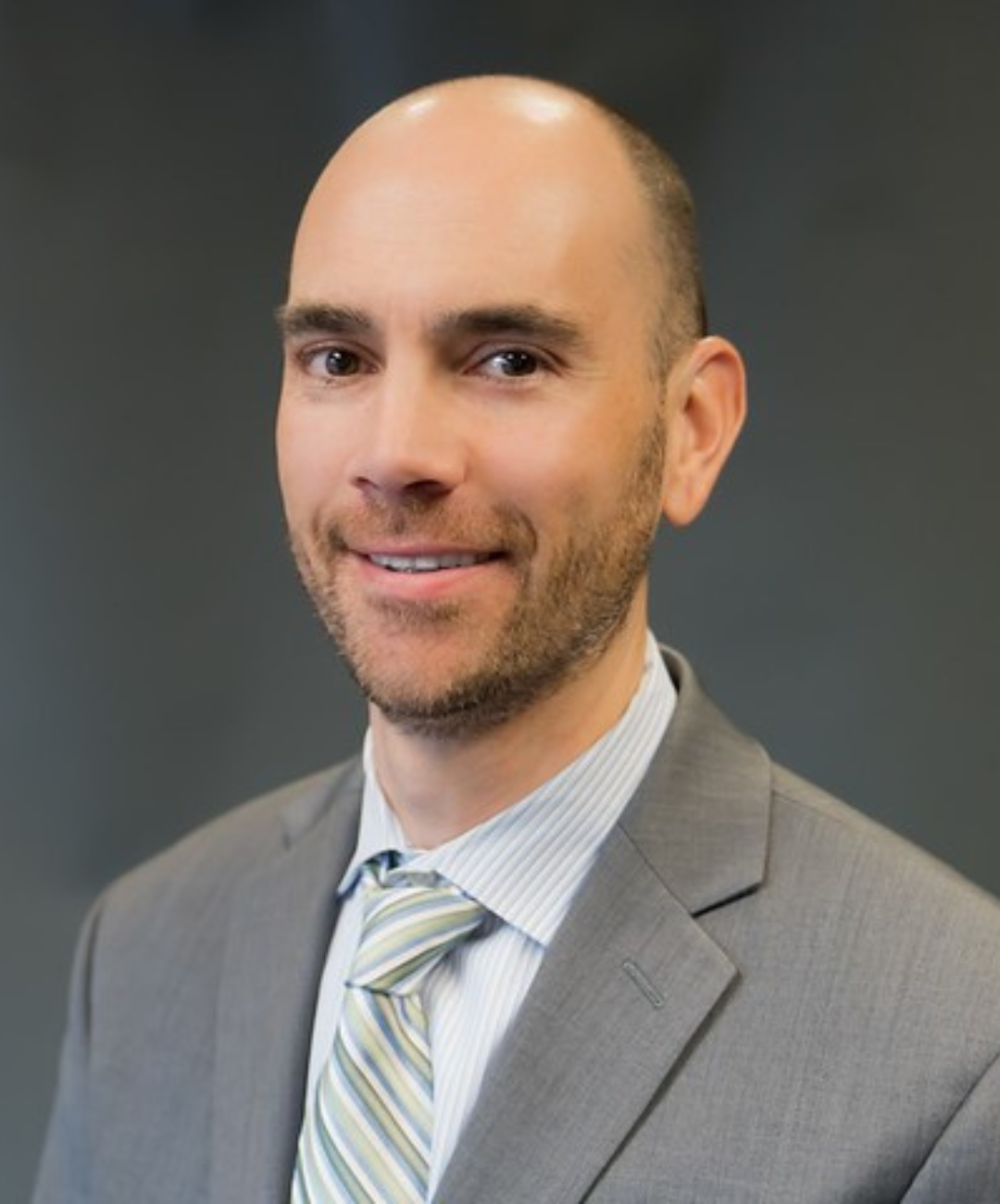 JOSH FERGUSON
Equity Partner & Executive Committee Member, Freeman, Mathis & Gary
Josh Ferguson is an Equity Partner and Executive Committee member of the law firm of Freeman, Mathis & Gary. Ferguson is also co-chair of the firm's Hospitality Team, and Chair of the Trial Roundtable Committee for their Mid-Atlantic and New England offices.
His primary practice areas are Tort & Catastrophic Loss, Construction and Environmental claims, with significant litigation and transactional experience. Ferguson provides counsel for a wide variety of businesses, including those in the construction, snow and ice management, power sweeping, landscaping, and property management industries.
Ferguson also serves as outside counsel for industry affiliated association's such as the Accredited Snow Contractors Association, North American Power Sweeping Association, and New Jersey Landscape Contractors Association to name a few. He has been asked to speak in Washington, D.C. and Harrisburg, Pennsylvania before House Committees based on his experience representing those industries.
Sessions:
Risk Management Part 1: Nightmare Scenarios for Business Owners that Can Cost You BIG: Tuesday @ 9:30 AM
Risk Management Part 2: Common Sense Prevention Strategies to Avoid Being Sued: Tuesday @ 10:45 AM
SUSAN FREW
Business Expert & Inspirational Female Speaker
Susan Frew is a former International General Manager with AT&T Wireless, Business Coach, Instructor for the SBA's national Emerging Leaders program, radio host of "Coaching Not Just for Sports" on ESPN radio in Denver. Frew is also a successful TEDX speaker and took the stage in 2017.
Currently, she is the President of Sunshine Plumbing Heating Air in Denver Colorado, Past President of PHCC Colorado. In, 2018 Disaster Struck when they realized they had made a massive hiring mistake which almost forced them to declare bankruptcy and close their business. With the help of a solid action plan, grit and determination they were able to turn around their struggling company. Frew used all the lessons she learned while coaching 17 different trades and 150 companies through the recession.
As a business owner and entrepreneur, Frew takes audiences through the riveting story of growing her company 535%, making the INC5000 list, and then almost losing it all because of a bad hire. Frew's vulnerability and refreshing honesty set her apart as she is willing to share her mistakes and trials in order to help her audiences avoid a similar fate. This has become Frew's mission so that no other business owner has to walk through a similar fire in their business.
Frew works with Raincatcher to help business owners understand the value of their business and give them a solid coaching plan for maximum sale value.
Sessions:
Rockstar Recruiting for a New Generation + How to Compete On Awesome & Not Price: Thursday @ 8:30 AM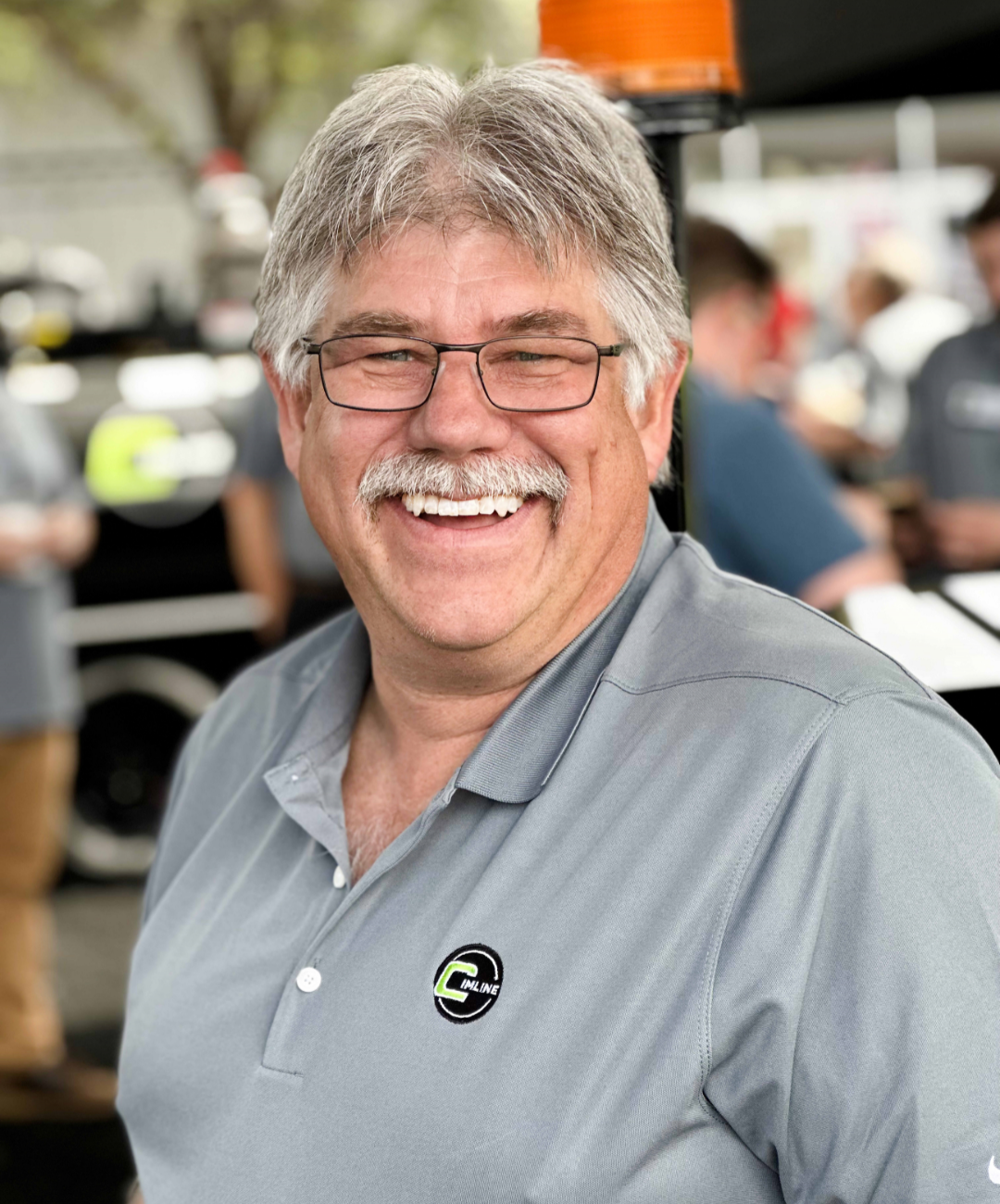 BILL GANGER
Product Support Sales Representative, Cimline, Inc.
Bill Ganger is currently the Product Support Sales Representative for Cimline, Inc. in Plymouth, MN. Ganger has been heavily involved in the pavement maintenance industry over the last decade and has working experience with sealant manufacturing, contractor services, and pavement maintenance equipment manufacturing with Cimline, Inc. For the last five years, Ganger has specialized in training business owners, manufacturers and pavement maintenance operators in all aspects of product application, machine technical support and business development.
Sessions:
Next Level Crack Treatments: Formulation to Application and Everything in Between that Will Set Your Business Apart: Tuesday @ 8:15 AM
KEVIN GARCIA
General Manager, Civil Specialty Solutions, Trimble
Kevin Garcia is the General Manager for Civil Specialty Solutions with Trimble, which includes paving solutions. Garcia has been in the construction paving and aggregate industry for 20+ years. He began with the contractor Lafarge, responsible for the optimization and technology adoption in asphalt production and paving. Garcia is currently responsible for Trimble's Milling, Asphalt Paving, Concrete Paving and Asphalt Compactor machine control solutions. These solutions have been used in key civil engineering projects throughout the world. Garcia has a bachelor's degree in Civil Engineering from the University of Wyoming and lives in Broomfield, Colorado with his wife Kristen, son Nixon and daughter Finley.
Sessions:
Not Just for Your Bigger Jobs – How to Incorporate Machine Control to Save BIG Money – PANEL: Thursday @ 10:45 AM
GUY GRUENBERG
President, Grow Consulting 
Guy Gruenberg, the 2018 inductee into Pavement's Hall of Fame, is a highly respected consultant in the paving and pavement maintenance industry. With extensive experience and diverse background as a contractor, manufacturer, distributor, and industry analyst, Gruenberg has helped numerous paving and pavement maintenance contractors nationwide enhance their businesses.
Known for his ability to grow companies, Gruenberg's consulting approach focuses on doing the right thing and empowering businesses to succeed. He has conducted sessions at National Pavement Expo and other industry events, covering a wide range of topics such as sales, marketing, management, and organizational strategies. Through his personal consulting firm, Grow Consulting, Gruenberg offers one-on-one coaching and employs an integrated consulting approach, closely analyzing and monitoring the implementation of recommendations.
Gruenberg's analytical prowess allows him to provide valuable insights into financials and identify areas for improvement. With his expertise in job costing, sales, recruiting, mergers and acquisitions, and more, he offers comprehensive guidance to contractors seeking growth and success. As a dynamic speaker, Gruenberg shares his industry knowledge and practical insights with contractors, helping them navigate different stages of their businesses. He emphasizes the importance of understanding each stage and offers strategies for reaching the next level.
With his dedication to client success and a deep commitment to operational excellence, Gruenberg is a trusted consultant and a sought-after speaker in the paving and pavement maintenance industry.
Sessions:
Transformational Selling: Turning Goals into Actionable Plans: Wednesday @ 10:45 AM
Pivot 101: Your Guide to Successful Business Planning in a Changing Market: Thursday @ 7:00 AM
Pivot 201: Strategies to Identify & Execute Future Business Growth: Thursday @ 8:15 AM
BRIAN HALL
Asphalt Training Specialist, STE LeeBoy
Brian Hall is the Asphalt Training Specialist at STE LeeBoy, manufacturer of the LeeBoy and Rosco product lines. He has been with LeeBoy for 23 years after starting in the industry in 1993. Aside from performing training classes at LeeBoy dealers as well as speaking at industry functions nationwide, most notably ConExpo, PAVE/X and World of Asphalt, he is a Territory Manager working with paving contractors and municipalities across the Southeast. Hall holds a Bachelor of Arts in Business Management degree from North Carolina State University and is based in the Atlanta, GA area.
Sessions:
Commercial Paving 101: How to Get the Most Productivity & Profit from Every Job: Thursday @ 7:00 AM
RYDER HARMAN
Sales & Marketing Manager, ALmix Asphalt Equipment
Ryder Harman currently serves as the Sales & Marketing Manager for ALmix Asphalt Equipment, located in Fort Wayne, IN. In his role, Ryder oversees all external marketing efforts and manages the ALmix sales pipeline. Before entering the roadbuilding business, Ryder worked for a national advertising agency, serving in both creative and business development roles. He graduated from Indiana University in Bloomington with a degree in Journalism and received an MBA from the Kelly School of Business in Indianapolis. He currently lives in Indianapolis with his wife, daughter, and two golden retrievers.
Sessions:
Everything You Need to Know About Asphalt Plant Ownership – PANEL: Tuesday @ 10:45 AM
NICK HOWELL
President, T&N Asphalt Services
Nick Howell, President of T&N Asphalt Services, Salt Lake City, UT, has been in the asphalt business over 26 years and led T&N Asphalt Services to become a regular national Top Contractor as well as an Inc5000 company. Howell has been a regular presenter and round table moderator at national pavement events. Howell contributes a monthly column to Pavement Maintenance & Reconstruction magazine and has been a member of the Pavement Advisory Board since 2007 and Utah Asphalt Pavement Association Preservation Committee since 2019.
Sessions:
How to Level Up Your Sealcoating Business: Tips for Larger Commercial Sealcoating Jobs: Wednesday @ 10:45 AM
Basic Pavement Defects: Causes, Solutions – and How to Set Your Price!: Thursday @ 9:30 AM
BRAD HUMPHREY
President, Pinnacle Development Group
Brad Humphrey is President of Pinnacle Development Group, an international consulting firm that provides strategic planning, leadership, sales strategies, and employment development for companies around the world. Over his thirty-five-year career, Brad has been a nationally acclaimed speaker at conferences across North America, Australia, New Zealand, South America and Europe. In the construction industry, Humphrey has acquired the nickname, The Contractor's "Best Friend." You can hear his internationally recognized Podcast, by the same name, which is sponsored by global equipment manufacturer: Caterpillar.
Humphrey is author of several books, including The 21st Century Supervisor, Coaching the Emerging Leader, Mentoring, Job Site Planning, and the new hit book, Construction: The Best Industry in the World.  All of his literature speaks to the practical needs of everyday leaders and workers, all looking to improve themselves and their company.
Sessions:
If Cost Is the Issue, What's Your Solution?: Tuesday @ 7:00 AM
Preventing the Four Biggest Safety Failures for Pavement Maintenance Contractors: Wednesday @ 10:45 AM
How to Stay Competitive in a Challenging Market: Thursday @ 10:45 AM
SHAUNA HUNTINGTON
Founder/CEO, Fortiviti
Shauna Huntington is the founder and CEO of Fortiviti, an outsourced accounting department and back-office. She is also the creator of The Small Business Bootcamp and a speaker specializing in leadership development and business operations.
Huntington has spent her career helping entrepreneurs and business owners get more out of their businesses, refine their processes, and understand their financial performance. Huntington opened her first business in college – operating a dance studio for three years while attending Kansas State University.
While Huntington has fulfilled each role within the company at one time or another, she currently serves as CEO of the company, where her primary responsibilities are vision setting, culture development, market and brand awareness, and developing her leadership team. Huntington began her speaking career as The Small Business CEO in 2016, speaking to organizations and groups in the local Kansas City area on the areas of business finance, organizational development, process improvement, and leadership. She has since expanded her speaking engagements to include national shows and focuses on small business operations, financial management, and leadership.
In 2022, Huntington began the development of The Small Business Bootcamp, which is an online platform designed to help small business owners and entrepreneurs navigate the complex world of business ownership.
The Small Business Bootcamp offers a 6-week Online program to help entrepreneurs move from the idea phase, through legal setup, operational structure, understanding accounting, and sales and marketing. In addition to the 6-week program, there are other courses, memberships, and programs, all designed to help the small business owner.
Sessions:
Job Costing: The #1 Thing You're Probably Doing Wrong: Thursday @ 9:30 AM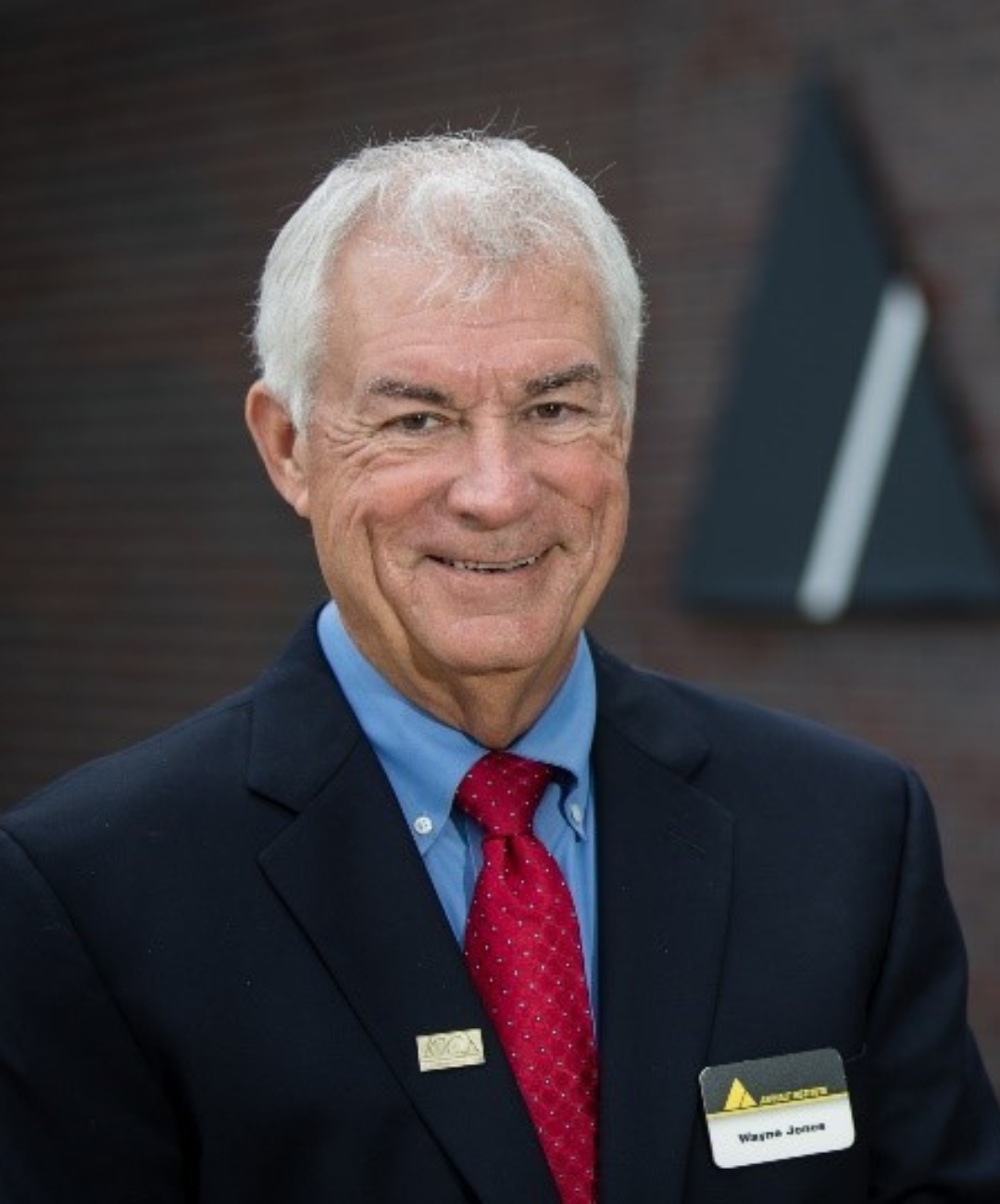 WAYNE JONES
Senior Regional Engineer, Asphalt Institute
Wayne Jones is a registered professional engineer with over forty years of experience in the design and construction of all major types of transportation projects. He has a strong background in construction management for airfield, heavy industrial, and highway applications. Before joining the Asphalt Institute, Jones had over twenty‐eight years of experience in the highway construction industry. He has rebuilt sections of interstate highways in four different states and his paving crews have won numerous quality paving awards at the state level plus a national award for quality airport paving. He has paved successfully for such owners as NASA, NASCAR, Disney World, and Universal Studios.
Jones recently retired as the Asphalt Institute Senior Regional Engineer for the states of Illinois, Indiana, Michigan and Ohio. He also conducts training seminars on quality construction and has helped author several of AI's technical manuals.
Sessions:
Identifying, Preventing and Solving Mat Problems: Tuesday @ 7:00 AM
Planning & Building Specialty Paving Projects: Wednesday @ 10:45 AM
JOHN LAMOND
Sales Manager, TransTech Systems, Inc.
John Lamond is an experienced construction materials testing professional with over 40 years' experience in the use, specification, training and selling of testing equipment to the construction industry. Coming from a construction materials  testing laboratory background, he has enjoyed several international roles, working and traveling extensively with companies such as ELE International, Wykeham Farrance, Humboldt, Controls and now TransTech Systems, Inc. He is very familiar with international testing methods and technologies and is a supporter of innovation within the construction industry.
Sessions:
Win Bigger Jobs with Better Quality Control: Tuesday @ 9:30 AM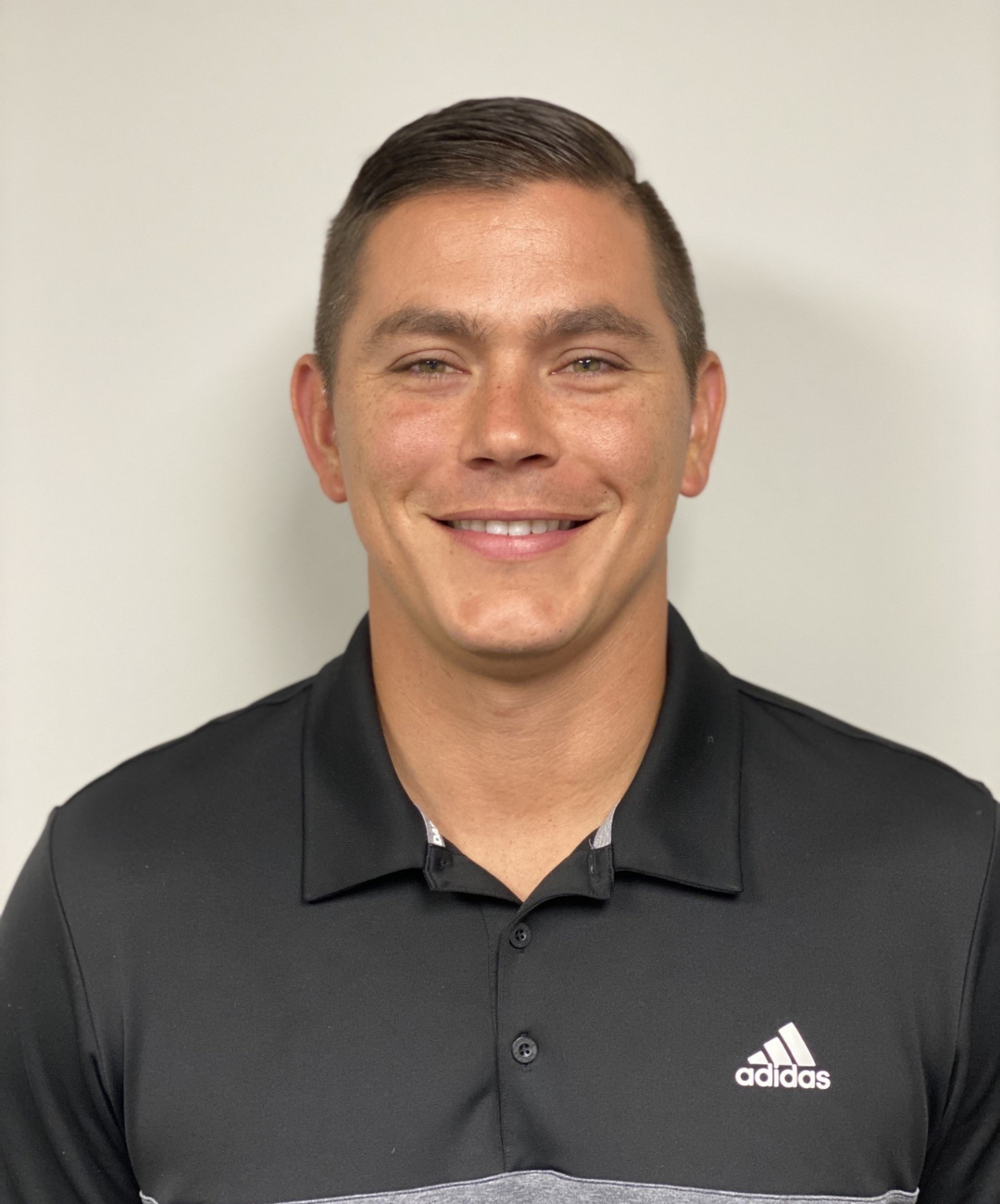 BRANDON LEONE
Director of Business Development, SouthTex Asphalt & Concrete
With five years in the asphalt industry, Brandon Leone enjoys working with people and making an impact daily. He is currently head of business development of SouthTex Asphalt & Concrete where he strives to develop relationships and make an impact on his employees and customers every day.
Sessions:
What Do I Need to Know About Adding Concrete to my Business – PANEL: Wednesday @ 8:15 AM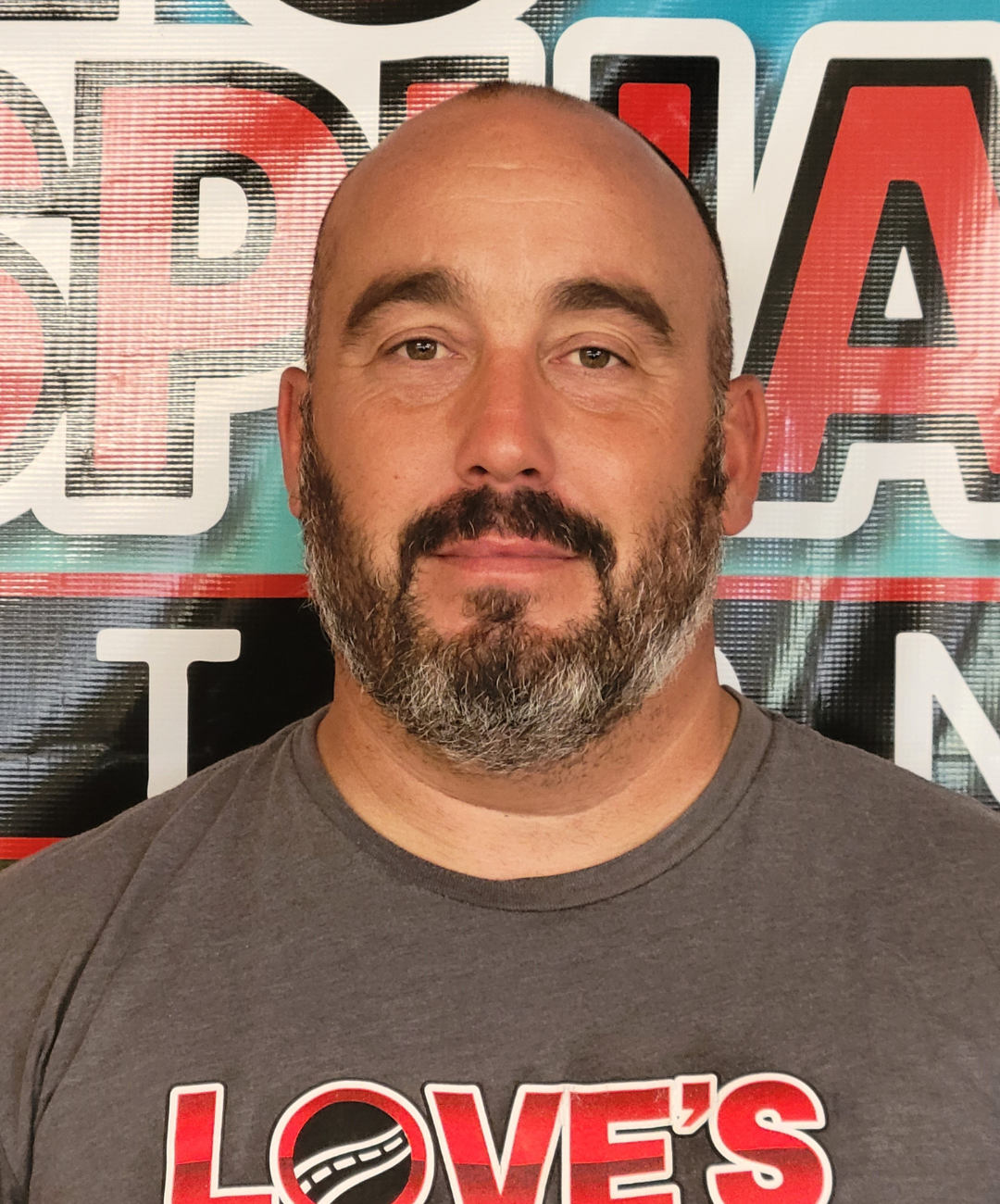 KRIS LOVE
Owner, Love's Asphalt Solutions
Kristofer Love is the owner of Love's Asphalt Solutions in Scott, LA. Love started the business in 2015 with the goal of providing not only quality parking lot maintenance services, but also excellent customer service to his community. He has grown the business from a humble start, into a full-service provider employing up to 8-10 full-time employees during the peak season.
Sessions:
How to Scale Your Pavement Maintence Business for Sustainable Growth – PANEL: Tuesday @ 9:30 AM
Perry Michaud
President, BelRock Asphalt Paving
With nearly two decades of experience in the pavement maintenance industry, Michaud has experience building a paving and pavement maintenance company from the ground up. He started primarily in residential seal coating and diversified the business over the years.
Now, the company, BelRock Asphalt Paving, serves the community and surrounding tri-state areas, offering services in residential and commercial sealcoating, paving, snow and ice control, and excavating work. Their team focuses on embracing the latest technologies to improve efficiencies and their core value is delivering the best customer service and communication to produce the best quality work and experience for the customers they serve.
BelRock has received recognition as one of the nation's Top Contractors from industry leading publication, Pavement Maintenance & Reconstruction magazine, for 7 consecutive years.
Sessions:
Not Just for Your Bigger Jobs – How to Incorporate Machine Control to Save BIG Money – PANEL: Thursday @ 10:45 AM
DUSTIN MOIST
Vice-President, Cantel Sweeping
Dustin is the General Manager of Cantel Sweeping in Oregon. Dustin joined Cantel right out of high school working as a nighttime Driver/Sweeper Operator. He was moved to a daytime Driver/Sweeper Operator position in 1996 and then brought into the office as manager in 1998. In 2015, Dustin was promoted to General Manager, overseeing all operations at Cantel. He currently serves the North American Power Sweeping Association as the Vice President of the Board.
Sessions:
NAPSA Sweeping Best Practices – 3 Hour Workshop: Wednesday @ 8:15 AM
JEFF OLD
President, Lead Gear
Jeff Old is the President of Lead Gear, a digital marketing and web development company based out of Texas. Jeff has participated in the power sweeping industry providing website and marketing services for large sweeper manufacturers for many years. He has been a member of NAPSA since 2014.
Sessions:
NAPSA Sweeping Best Practices – 3 Hour Workshop: Wednesday @ 8:15 AM
JIM PANZENHAGEN
Vice President, JMP Excelsior Services LLC.
Jim Panzenhagen is the Vice President of JMP Excelsior Services LLC located in Bergen County, NJ. Panzenhagen has been in the pavement marking business for over 25 years. He has spoken at many national shows to relay his expertise and guide people looking to come into the pavement marking business.
Panzenhagen is on the forefront in the use of technologies in the pavement marking world, always looking to make his work efficient and precise. After being in the parking lot striping business for almost 30 years, he has come across almost every issue you could have in a parking lot.
Panzenhagen has always made himself available to answer anyone's questions, which led him to create his YouTube channel. Panzenhagen makes a variety of content that is all dedicated towards using his expertise to answer striping issues and questions. He has also gone on to help the industry by innovating and designing his own custom-made tools for the pavement marking industry.
Sessions:
Basic Parking Lot Striping: Layout and Striping Machine Basics:
Tuesday @ 7:00 AM
Advanced Parking Lot Striping: Auto Layout & How to Improve Your Striping Operation: Tuesday @ 8:15 AM
DEREK RAYBURN
CEO, Scenic City Studios
Derek Rayburn was born into the paving industry, spent his youth in advertising, design and marketing for some of the biggest names in the world; Jack Daniels, Panama Jack, Vidal Sassoon, Coca-Cola and so many more, obtained a degree in computer science and assisting in the earliest days of building the very internet itself, adding to a lifetime of knowledge that exploded into relevance when effective marketing was totally consumed by the internet.
Rayburn currently leads Power Sweeping companies through the ever evolving dynamics of the high tech world.  Having served on multiple 1-800-SWEEPER advisory boards, speaking at Power Sweeping events across the country and consulting business owners coast to coast, his efforts are always focused on generating growth and long term established presence on the internet.
Rayburn with his company, Scenic City Studios, is a proud association member of NAPSA and 1-800-SWEEPER.
Sessions:
Digital Marketing Stategies to Grow Your Business: Thursday @ 7:00 AM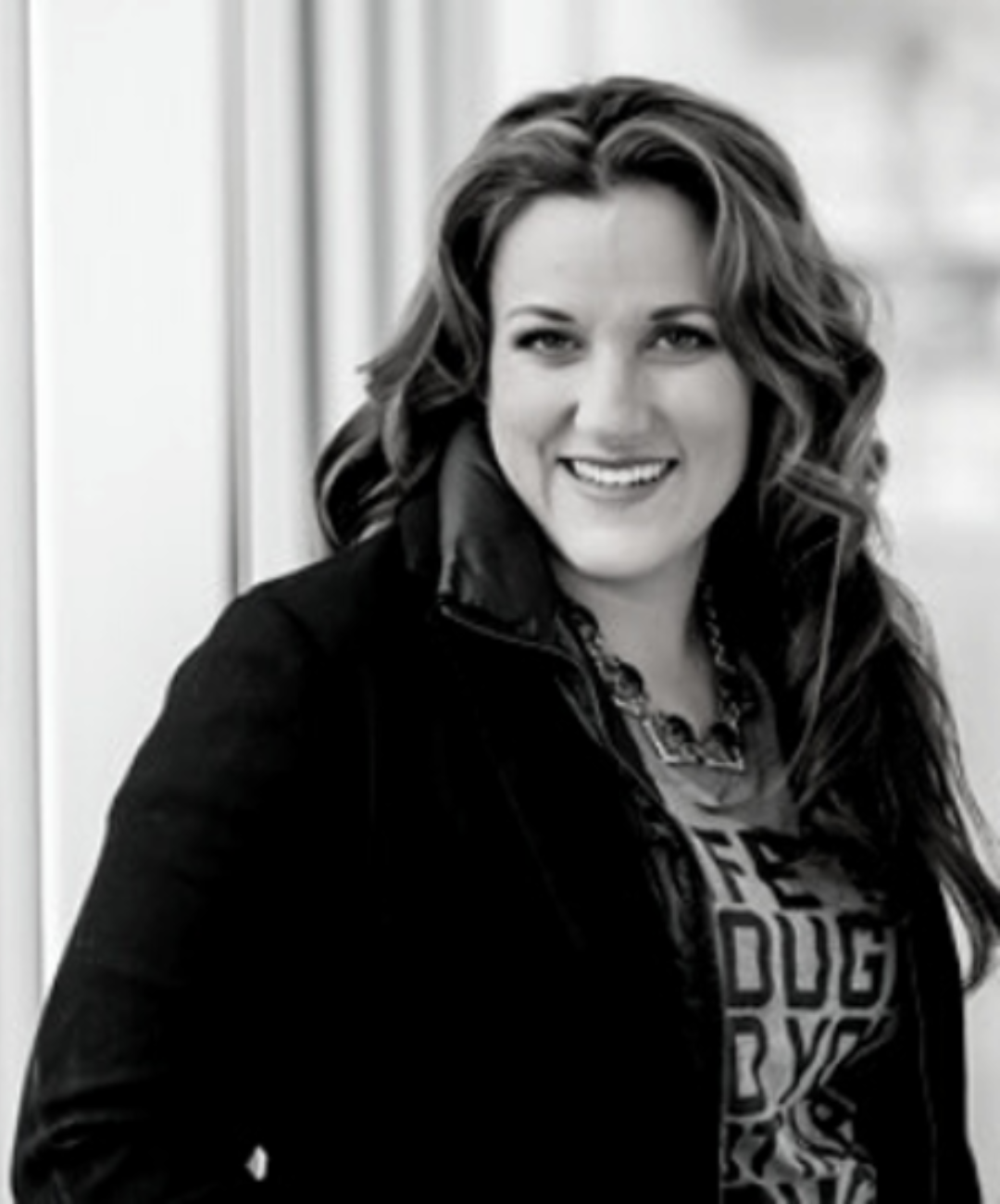 JEANI RINGKOB
Owner, StoryBuilt Marketing
Jeani Ringkob has over 25 years of not just experience but also ownership in both the heavy highway construction industry. She has studied with some of the leading marketing and growth strategy thought leaders, influencing business today and is the host of the Contractor's Daughter Podcast (part of the Blacktop Banter Network). She's a sought-after growth strategist, marketing and sales specialist and an engaging speaker. Ringkob is also an advocate for helping construction industry owners and leaders grow stronger businesses and increase profit margins so they can win at work and life. Her message is inspiring, eye opening and actionable – ensuring you walk away with actual progress and momentum, not just ideas.
Sessions:
Strategic Decision Making for Increased Margins: Tuesday @ 8:15 AM
CAM ROBERTS
President, Laser Line Painting
Cam Roberts is a business owner, a man of family and faith, and is an example of what can happen when you invest in yourself and surround yourself with the right people. In 2018, he started a part-time line striping company out of the back of his Minivan – with no striping experience. After one part-time season, he quit his job and took the business full-time. In 2020, he started actively investing in his business education through a network of other successful contractors and began applying what he learned.
As a result, Laser Pavement Solutions, the company that is now based in Prince George, BC, Canada, has grown to over 7 figures and has scaled to provide complete parking lot solutions, including complex repairs and snow removal. While he has had success with his company, his real passion is returning to others what he has learned from other business coaches and people on his journey.
As a result, he has started the only line striping-specific podcast and launched multiple virtual training academies for other business owners looking to grow and scale. His mission is to help other business owners in the asphalt industry learn how to grow and scale their businesses.
Sessions:
How to Scale Your Pavement Maintence Business for Sustainable Growth – PANEL: Tuesday @ 9:30 AM
Break Through the Ceiling: How to Grow Your Striping Business: Tuesday @ 10:45 AM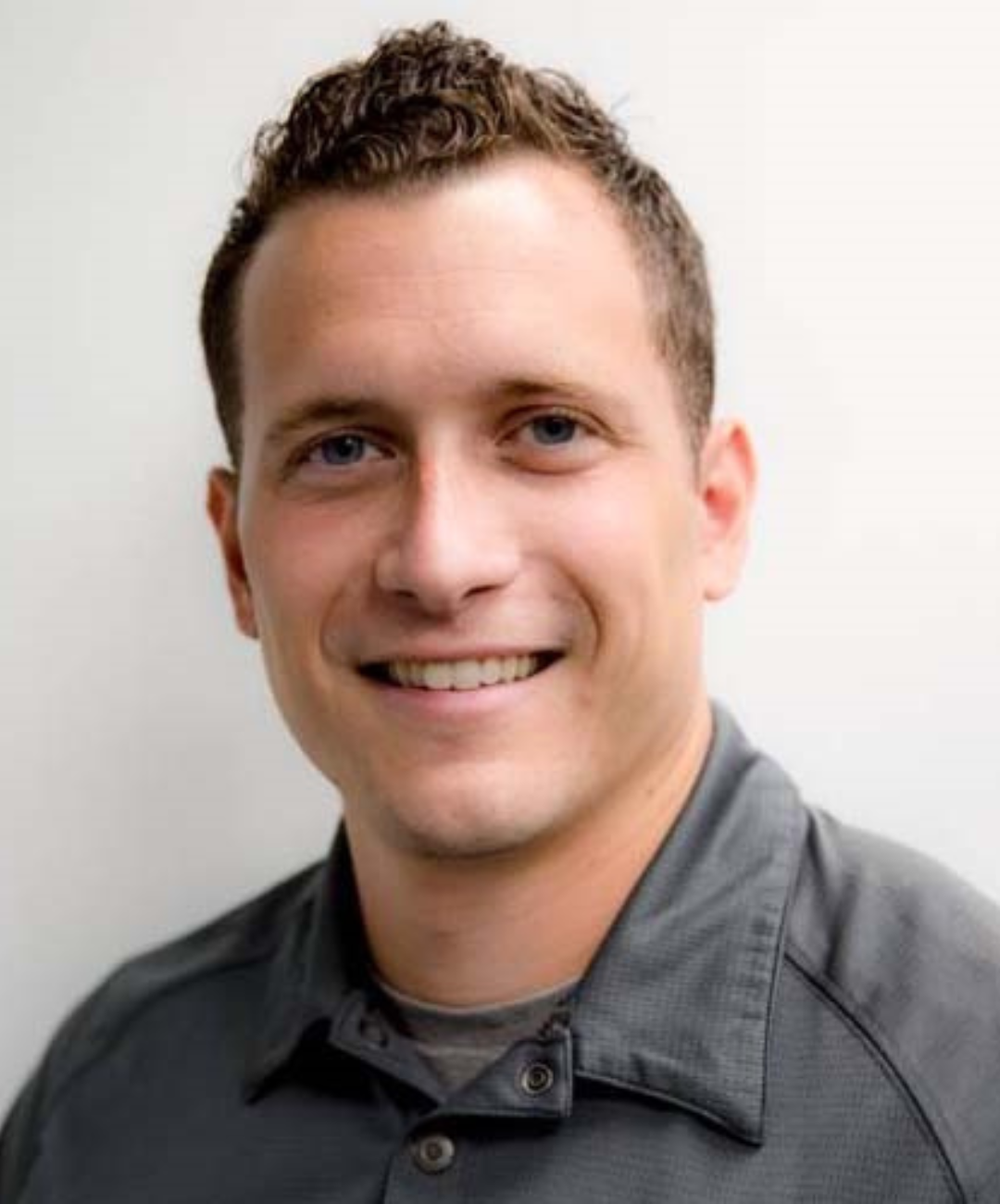 KENNETH ROY III
Founder/President, Royal Pavement Solutions
Kenneth Roy III is the Founder and President of Royal Pavement Solutions. The company has over three generations of industry knowledge where Roy was exposed to the asphalt industry since childhood. From summers in the field to working full-time as a leader of the company, he's seen firsthand what works (and what doesn't) when running a successful business.
His new mission is to redefine the current limits of the asphalt industry by exceeding expectations and pushing boundaries at every level. Currently, he is a recognized industry leader, serving on the Pavement Maintenance & Reconstruction Magazine Advisory Board and speaks regularly at national industry events like PAVE/X and the IGNITE Construction Summit.
Sessions:
The Game Plan: Planning Your Paving Project for Success: Tuesday @ 8:15 AM
New to the conference this year but not new to the specialty of safety, Donny packs a punch on his knowledge of safety, being certified in more than ten areas of the industry. Majoring in Applied Science, with a focus on Occupational Health and Safety, Donny continues to learn through his certification of CPR & First Aid, Drug & Alcohol Collector, Reasonable Suspicion, and CHSO, as well as being an active board member of the American Society of Safety Professionals, to list just a few items.
Sessions:
Preventing the Four Biggest Safety Failures for Pavement Maintenance Contractors: Wednesday @ 10:45 AM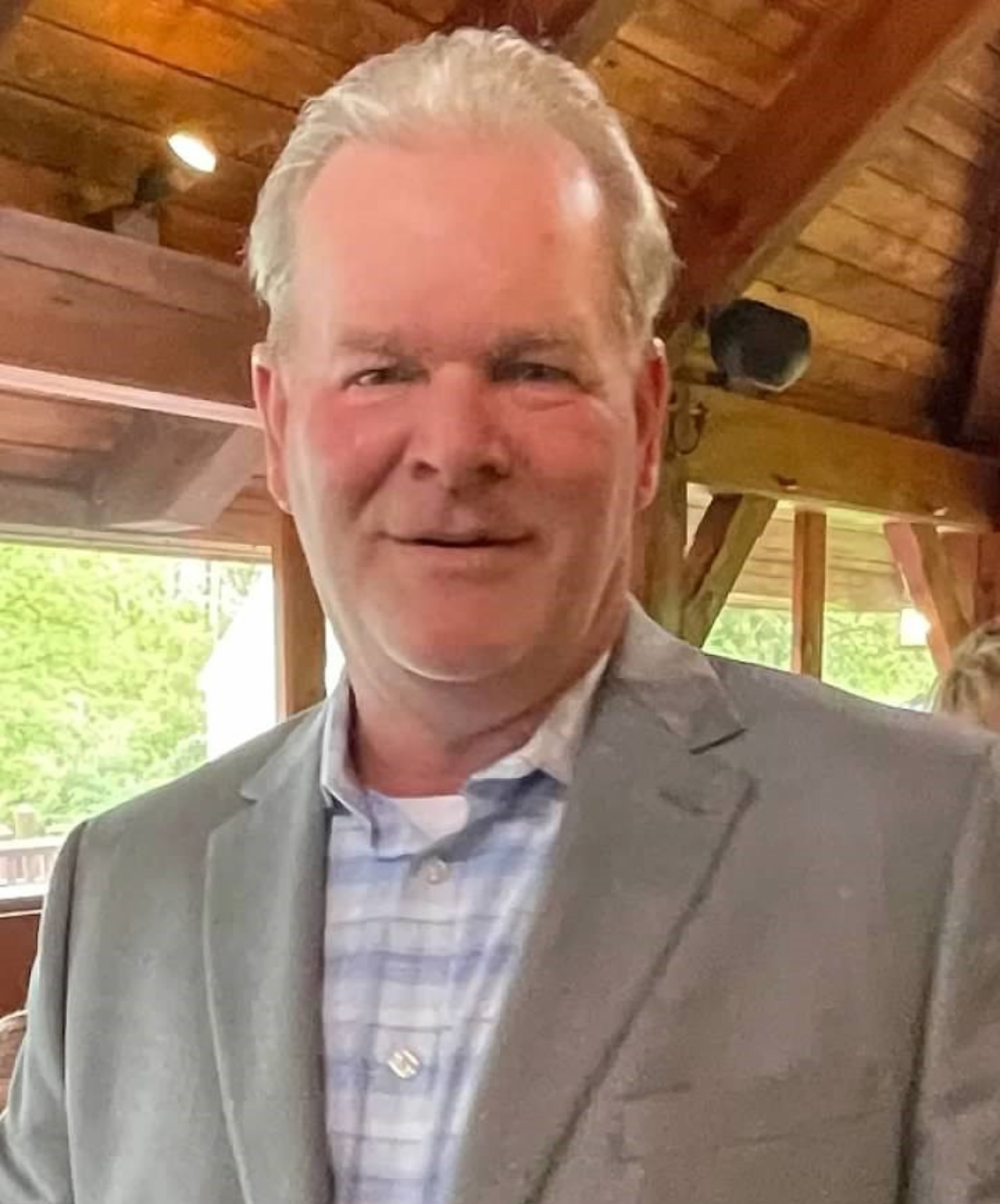 BILL SMITH
Owner, Smith Property Services
Bill Smith was born and raised in Raynham, MA where he started Smith Property Services. In 2015 he acquired a small sweeping company with one Billy Goat vacuum and a one-ton pickup truck from an acquaintance who was retiring. Since then, Smith has successfully grown Smith Property Services into a full-service parking lot sweeping, street sweeping, day portering, snow removal, and property maintenance company servicing southeastern Massachusetts and Eastern Rhode Island with a fleet of 8 sweepers.
Sessions:
How to Bring $100,000 to Your House – PANEL: Wednesday @ 7:00 AM
NAPSA Sweeping Best Practices – 3 Hour Workshop: Wednesday @ 8:15 AM
MATT SLAWSON
Owner/CEO, Paradise Asphalt Maintenance
Matt Slawson is a seasoned entrepreneur and business consultant known for his expertise in construction, organizational design, and mergers and acquisitions. With a solid foundation in civil engineering and computer science, Slawson seamlessly blends technical knowledge with business acumen for remarkable success.
Starting with studies in civil engineering at the University of Missouri Kansas City, Slawson expanded his skill set by pursuing a bachelor's degree in computer science, recognizing the transformative potential of technology. He gained valuable experience in the concrete industry, before joining Paradise Asphalt, immersing himself in all aspects of the company and developing a deep understanding of pavement maintenance.
Driven by his entrepreneurial spirit, Slawson acquired Paradise Asphalt, solidifying his leadership in the industry. Under his guidance, the company experienced significant growth, positioning itself as a market leader. In 2022, he made the strategic decision to sell his company, marking another milestone in his career. Slawson's expertise extends beyond his own ventures, as he provides invaluable guidance and consulting services to various businesses. From small seal coat companies to Fortune 500 corporations, he navigates organizational design, mergers, and acquisitions, helping owners reach their next level. He is dedicated to supporting fellow business owners in transitioning to the next chapter of their careers.
Despite selling Paradise Asphalt, Slawson remains actively involved with the company and Atlantic Southern through acquisition and integration efforts, leveraging strategic thinking to drive growth. Through mentoring, strategic planning, and exit strategies, Slawson empowers others to achieve remarkable accomplishments. Slawson's multifaceted background positions him as a respected leader and advisor in the industry. With a passion for empowering success, he continues to inspire and guide others toward transformative goals.
Sessions:
Job Costing: The #1 Thing You're Probably Doing Wrong: Thursday @ 9:30 AM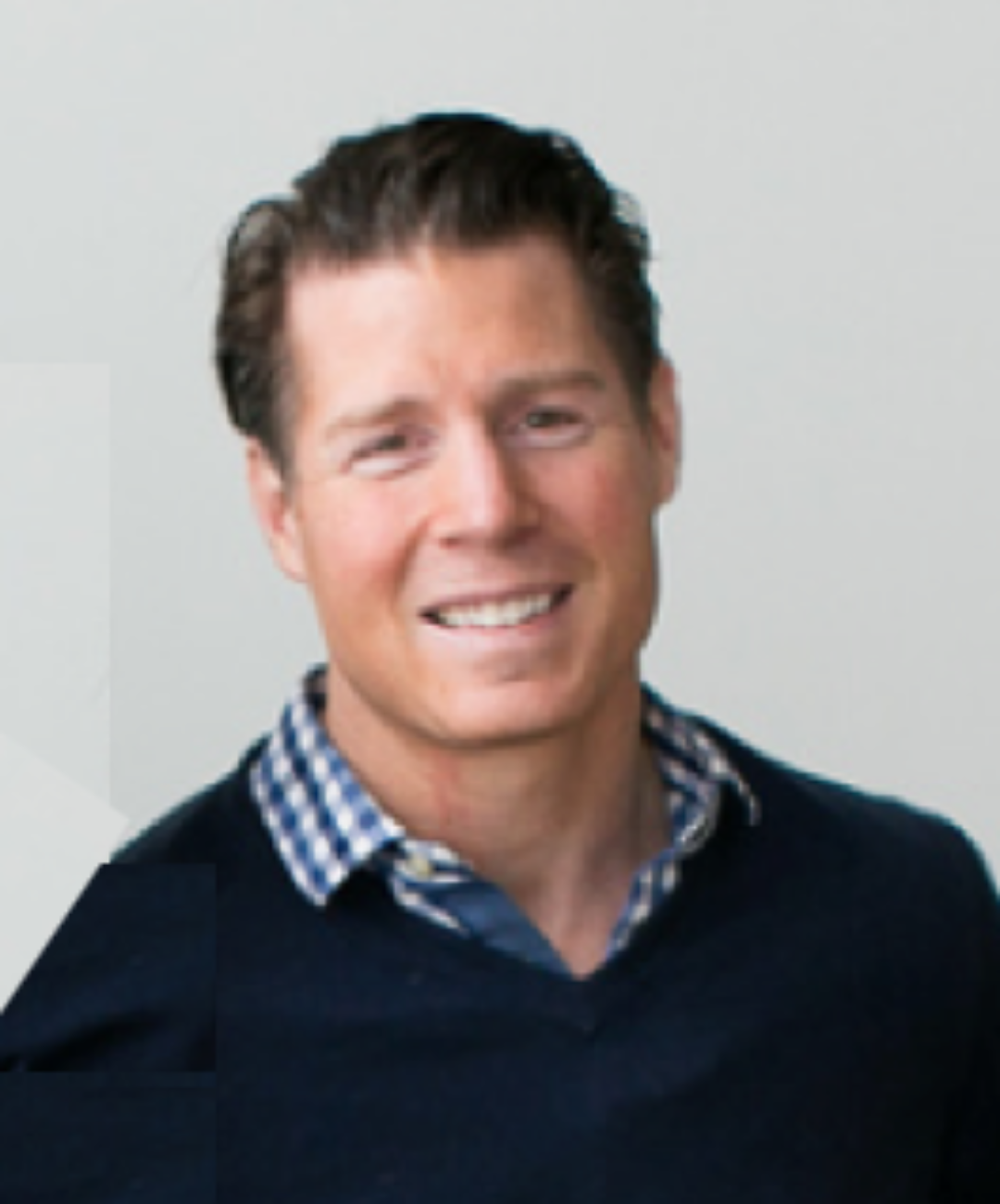 BRANDON STANTON
Founding Partner, 405 Media Group LLC
Brandon Stanton is a founding partner of 405 Media Group LLC, a digital marketing company specializing in brand positioning, new customer generation, and client retention. With locations in Scottsdale and Minneapolis, 405 Media Group produces a unique product offering in which they take on the role of the "marketing manager/department" for companies in blue collar industries.
With an industry-leading client retention rate and a diverse product line (SEO, website builds, PPC, review tools, social media, video, print materials, etc.) 405 Media Group positions its clients as market leaders while providing outstanding returns on marketing dollars.  Stanton has appeared on podcasts, interviews, spoke at national expos and marketing conferences and even co-hosted a weekly radio show on a major Minneapolis radio station.
Sessions:
Marketing 101: The Why & How Behind Effective Business Marketing: Wednesday @ 7:00 AM
Marketing 201: Implementing & Achieving Maximum ROI From Your Marketing Efforts: Wednesday @ 8:15 AM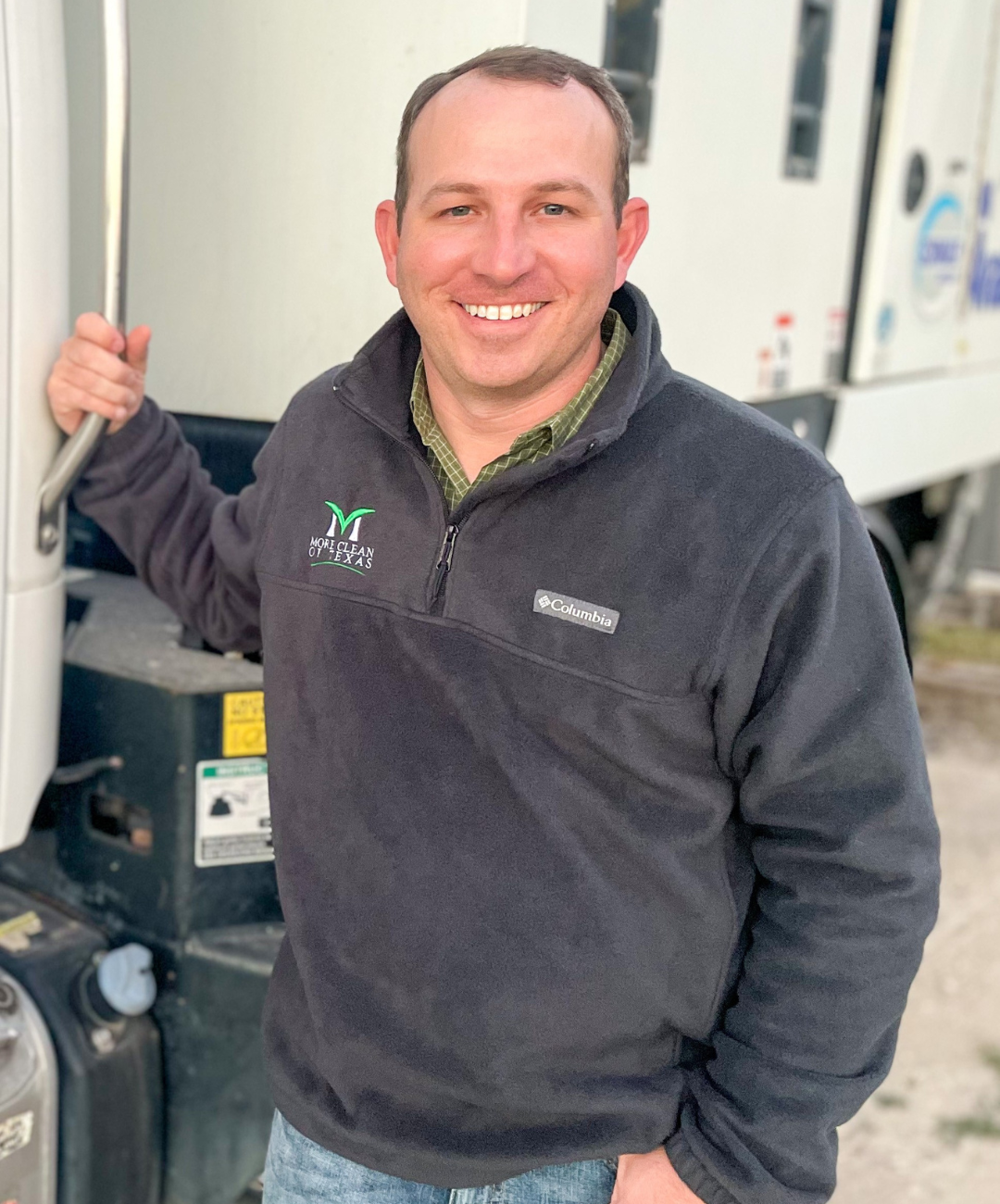 COLE WATTS
President, More Clean of Texas
Cole Watts is the President of More Clean of Texas, with over a decade of experience helping commercial customers and government entities maintain clean, safe and welcoming environments through power sweeping and other exterior services. Specializing in multi-location operations, Watts leans on his experience to partner with large regional and national clients managing the sweeping of their properties, construction projects, and roads across most of the state of Texas.
From his early days in the family business, Watts enjoyed not only the field aspect of sweeping, but in long term strategic planning and management of the overall business. Over the course of two decades growing up around and working in the company, he developed a deep understanding of what's possible for More Clean as well as the power sweeping industry as a whole by working alongside employees both in the field and in the office. Before becoming President, Watts served alongside his father and More Clean's founder, Steve Watts, as the Vice President and Operations Manager; he provided strategic direction for scaling the company from one location to six, and navigated through a growth phase that led to revenues tripling in just 18 months. Under his leadership, More Clean was named Pavement Magazine's 2023 "Sweeper of the Year."
He is an alumnus of Leadership Abilene, a member of the PAVE/X Educational Advisory Committee, and currently serves as the President of the Board of Directors for the North American Power Sweeping Association.
Sessions:
How to Build, Scale & Diversify Your Sweeping Business: Tuesday @ 7:00 AM
Technology to Help Sweeping Professionals Achieve Growth: Tuesday @ 8:15 AM
NAPSA Sweeping Best Practices – 3 Hour Workshop: Wednesday @ 8:15 AM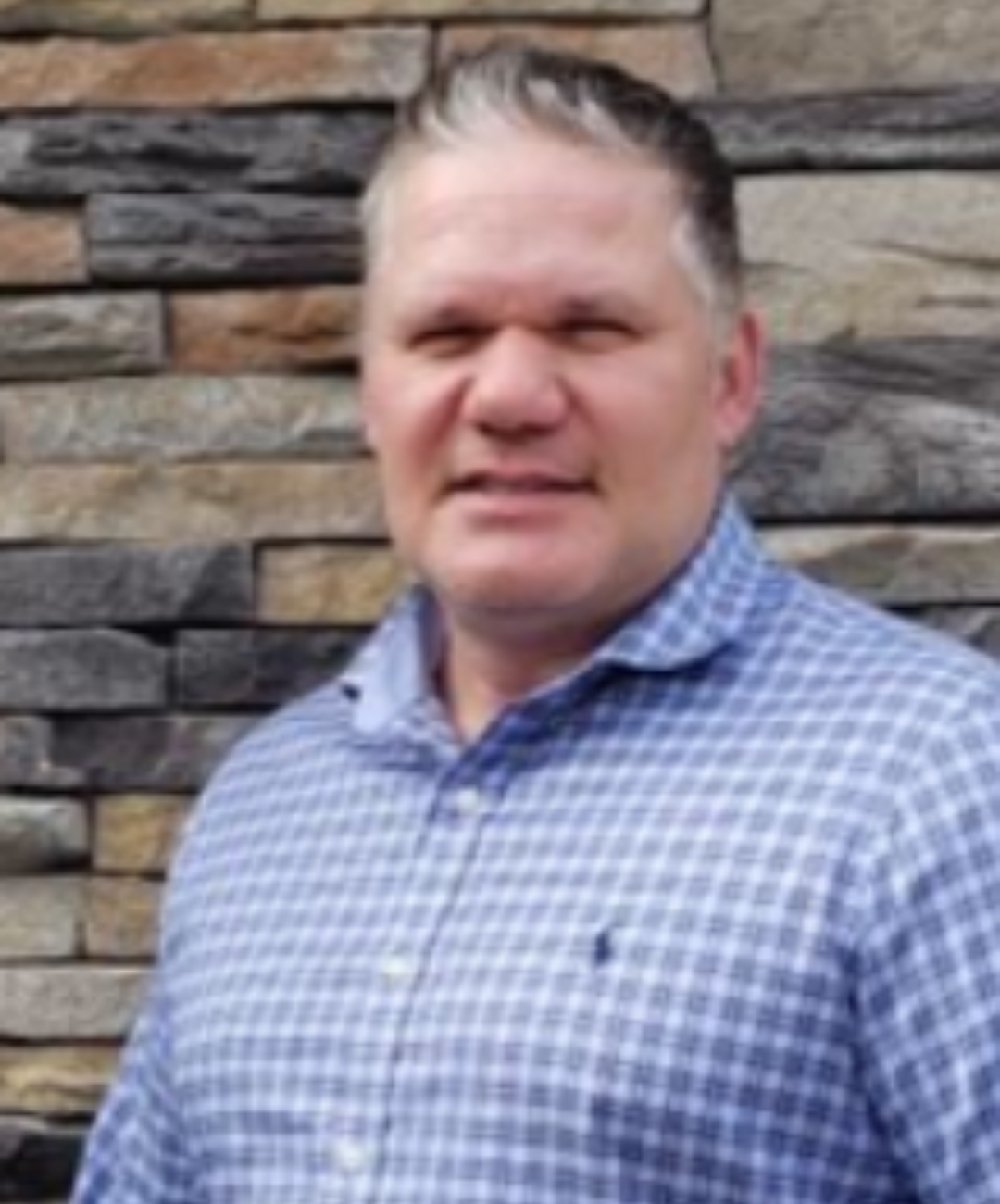 STEVE YOUNG
President/CEO, Young Sealcoating Inc.
Steve Young is from Lynchburg, VA and has worked in the asphalt maintenance industry for more than three decades. He started his own company out of his university dorm room with brushes and five-gallon buckets to help pay for college and graduate school.
While developing his business, Young toured asphalt manufacturing and equipment plants and attended vocational training while participating in multiple workshops and seminars on pavement related topics. Today Steve has grown his company to service a large portion of central Virginia ranging from hospitals to industrial parking lots, property management companies, and HOA's. His company was featured in the cover story of Pavement Magazine in 2008 and Young has served on the Pavement magazine Advisory Board for fifteen years while presenting annually at various conferences across the country. He is passionate about asphalt maintenance and enjoys teaching entrepreneurs how to grow their business.
Sessions:
Starting Your Sealcoating Business from the Ground Up: Tuesday @ 7:00 AM
Choosing the Best Preservation Treatment Method – The Why, When & How: Wednesday @ 9:30 AM
How to Be Your Customer's #1 Choice: Thursday @ 7:00 AM
ZACH YOUNG
Vice President, Pothole Heroes
As the Vice President at Pothole Heroes, Zach Young uses his entrepreneurial spirit to help streamline the process of setting the new standard in asphalt maintenance. Integral as a founding member of Pothole Heroes, Young is responsible for all company operations, including developing new asphalt maintenance equipment and techniques to both increase profitability and provide continuous improvements in customer service.
He has been passionate throughout his career about helping companies create and implement a standardized and optimized operating experience. This, in turn, helps these businesses thrive by generating better margins, higher profitably, and achieving growth. He has documented net profit increases of 32% per year. Young can attribute much of his success-driven and resilient mentality to the time he spent as a competitive cyclist, consistently training over 20 hours per week. This perseverance led him to compete in international rankings at a high level all over the United States. More importantly, it laid the foundation for everything he shares today about work ethic, consistency, and dedication.
At Pothole Heroes, Young uses his skills and abilities to continuously expand into new markets, develop teams, and use new technology for automating processes, ensuring work is executed as efficiently as possible while retaining excellent customer service.
Sessions:
Increase Your Profitability by Using Infrared: Thursday @ 10:45 AM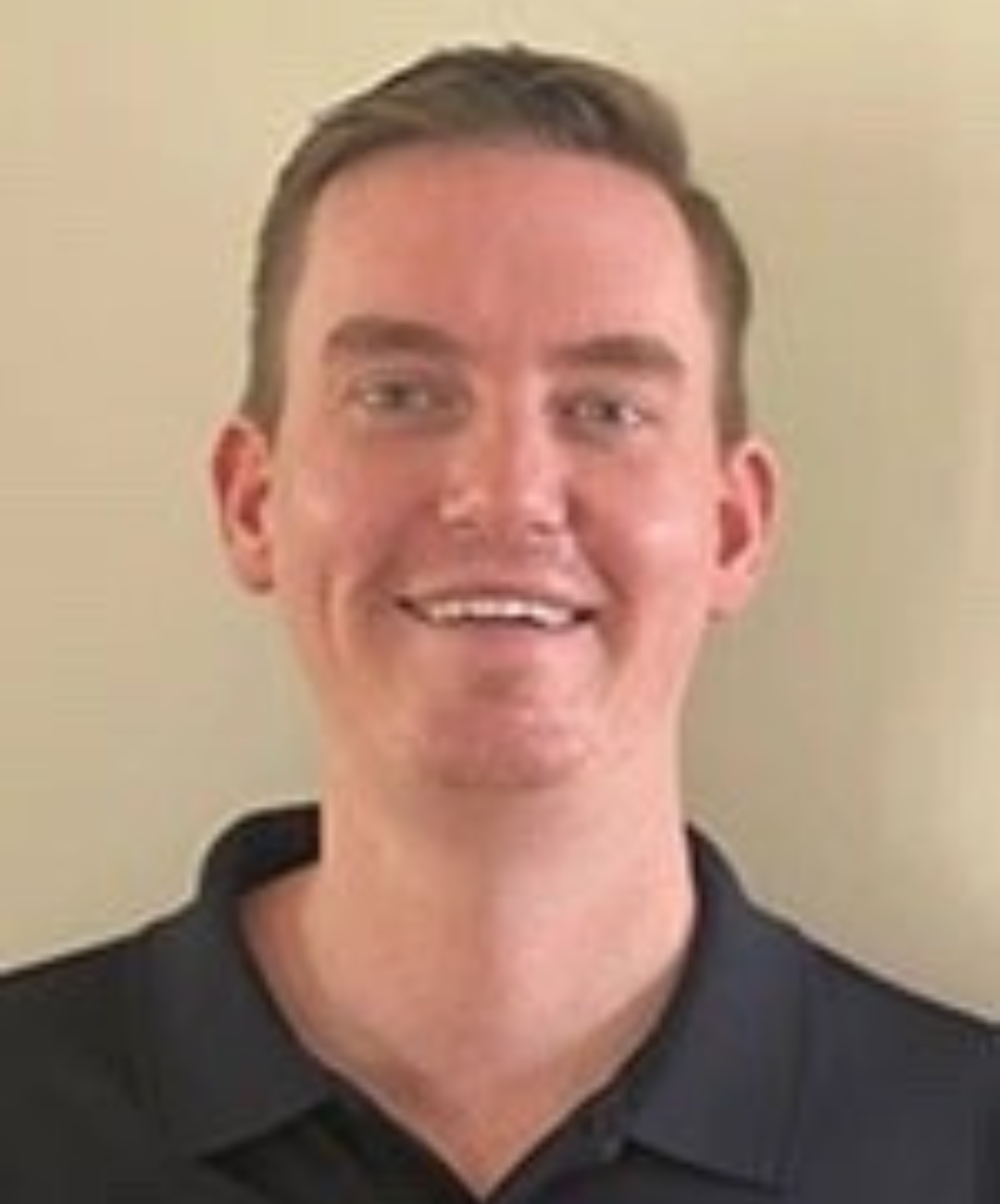 JIM BLACKERBY
President, Louisville Pavement Sweep
Sessions:
How to Bring $100,000 to Your House – PANEL: Wednesday @ 7:00 AM